A Guide to Skiing!
14 September 2015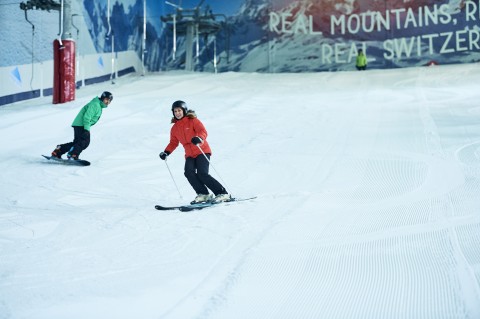 We all started skiing somewhere, even the best skiers on the mountain started on a beginner slope just like everyone else. Learning to ski and thinking about your first ski holiday can be a daunting experience, so Iglu Ski have created a video guide to help people that are new to the skiing world.
If you are new to skiing, or looking to improve your ski performance, then take a look at the video below which is aimed at developing basic ski practises, including how to put on ski boots to ensure the best comfort and how to put on skis on a slope after a fall.
The 5 tips in the video are presented by Iglu Ski's Sales Director, AJ, who is a qualified ski instructor and has years of ski knowledge after countless ski holidays and seasons in Whistler and Les Portes du Soleil.
Watch the video below for 5 beginner ski tips that will set you on your way to the slopes!