Join a Regular Junior Snowsports Club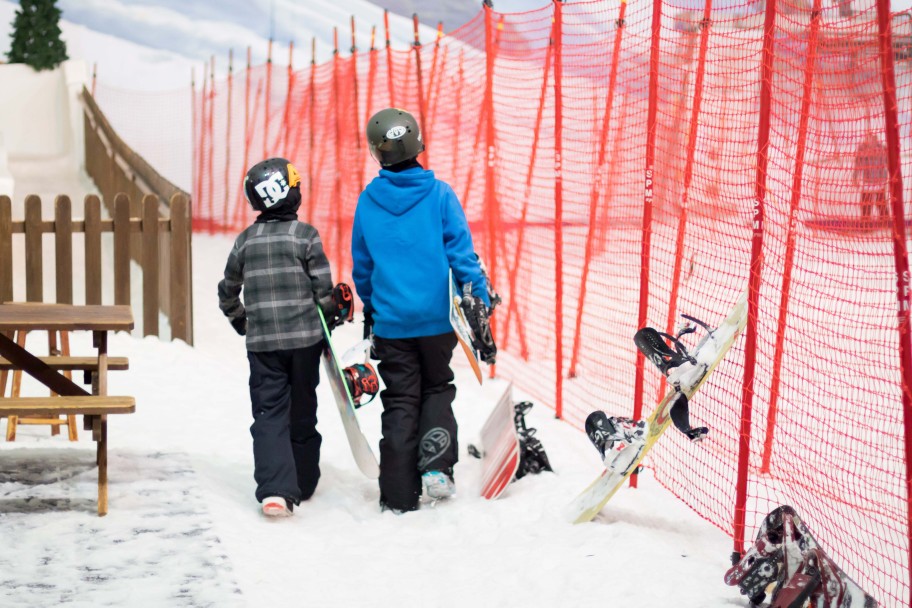 Looking for a weekend activity or after school club that offers your youngsters, a snow load of fun, a healthy dose of exercise, and the chance to burn of some steam? Hoping they'll learn some new skills, and have the opportunity to make new friends? Then a kid's ski club or snowboard club could be just the thing.
Whether your youngster is already pretty skilled on 1 plank or two, or they've never set foot on snow, once they've picked up all the ski or snowboard skills they need on Group or Private Lessons, they can join a regular Junior Snowsports Club at The Snow Centre, Hemel Hempstead.
There is a choice of Junior Snowsports Clubs with coaching from expert instructors at the real snow indoor centre in Hemel Hempstead, so you can choose one to suit your kids or teenagers. With regular club style sessions available at weekends and mid-week, if you'd prefer an after-school club or a fun-filled Saturday or Sunday morning, there's something to keep your youngsters entertained. Plus, these session benefit from the use of the UKs largest real snow Lesson Slope or 160m Main Slope.
While junior Snowsports clubs can be a lot of fun, they're not just a chance to keep the kids entertained, they're also an opportunity for kids and teenagers to make friends and progress their skiing or snowboarding skills. The Snow Centre are pleased to say some of their club attendees have gone onto compete internationally in their Snowsports field, while others have been coming so long they've grown-up on the slopes and made lasting friendships.
Check out the regular kid's clubs and sessions at The Snow Centre…