6 Things to Pack for your Ski Trip
30 December 2017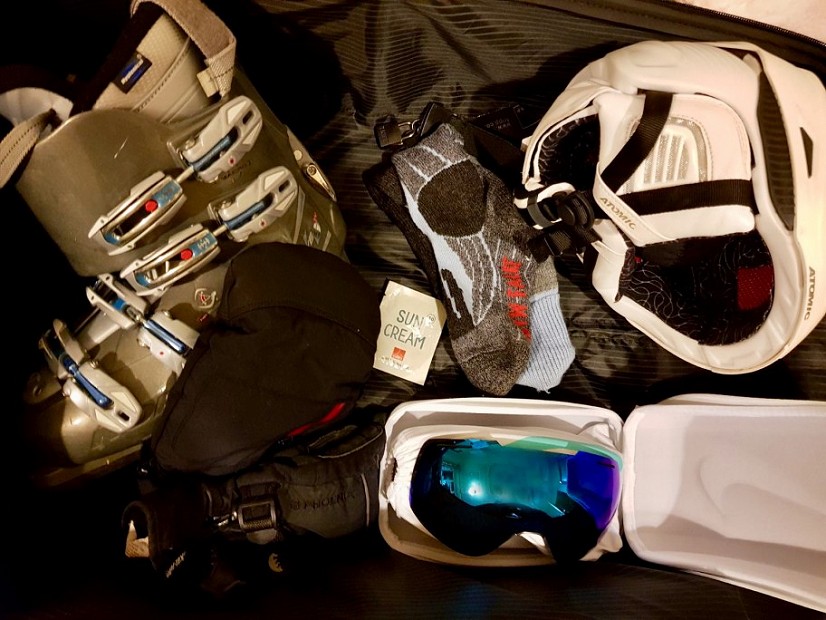 Besides your ski jacket, ski pants, gloves, neck warmer, baselayers and the other day to day things you need for a holiday, here's 6 other 'must packs' for your ski or snowboard bag;
Goggles & Sunglasses
You don't need goggles at an indoor ski centre, but you do need them on you first ski trip to the mountain. Having a good pair of goggles with a choice of lenses for different weather conditions will ensure you have the visibility you need in all mountain climates.
That said, a quality set of 'sunnies' are a necessity if you're planning on catching some rays on a sunny mountain deck
Ski Socks
Invest in a quality pair of ski socks! Wearing multiple pairs won't keep your feet warm and comfy, it's all about wearing one quality pair of ski or snowboard socks.
Go Pro
There's no better way of capturing those magical holiday moments than with an extreme sport camera.
Helmet
Helmets are worn by most people on the slopes; from the pros to the first timers. A helmet will keep your head warm and make your slope time that much safer.
Sun Cream
Sun cream and lip balm are a 'must'! There's nothing like a goggle tan, but remember, the sun-rays up the mountain are pretty powerful — and having chapped lips or sun burn isn't a lot of fun.
A Rucksack
A rucksack isn't something you want to be carrying on the mountain, but chances are you'll need it to stash extra layers or refreshments.
For more information on beginner ski and snowboard trips read more of our top tips.