6 Scenic Ski Runs in Europe
Neilson Holidays | 16 December 2019

Every now and again, you'll find yourself sliding down a ski run with some pretty spectacular views or breath-taking scenery. While the most snow covered and quiet runs are great ski holiday finds, the scenic ski runs are hidden gems usually stumbled upon completely by accident and can leave you with a real sense of awe.
They're the kind of slopes you want to seek out, so here's Neilson Holidays' pick of some of the most scenic ski runs in Europe.
Sella Ronda, Dolomites, Italy
The Sella Ronda is a 26km ski loop for intermediates. Taking you around some of the most stand-out views in the Dolomites–you won't be disappointed by this scenic ski run! The Sella Ronda offers various routes around the spectacular Sella Massif, and both clockwise and anti-clockwise circuits make Europe's 'most stunning ski runs' list.
While the Dolomites provide plenty of scenic ski runs, Sella Ronda's majestic limestone crags take on a ruby glow come sunset that will ensure you finish your ski day on a high.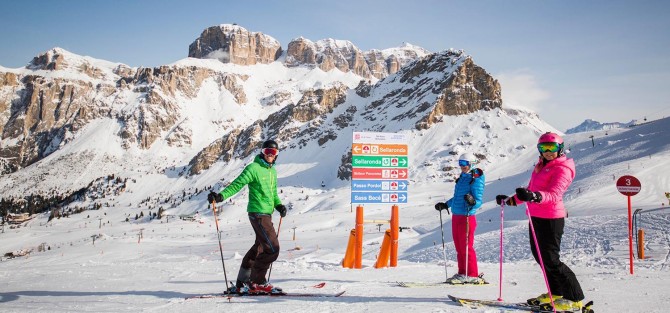 Sarenne, Alpe d'Huez, France
If you've got some skills on one plank or two, France's longest black run could be for you! Besides offering a challenging 16km descent, this run bids epic panoramas of the Parc National des Ecrins. Beginning with stunning views across the park's glaciers and mountaintops at 3300m, this scenic ski run starts with a steep decline and then mellows out along the mighty Sarenne Gorge.
One of Europe's longer scenic ski runs, it takes over an hour to complete, unless you're some kind of pro—so be sure to allow plenty of time and reward yourself with few après-ski drinks in Alpe d'Huez afterwards.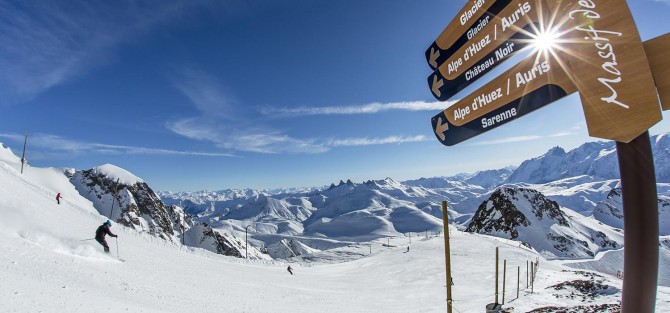 Hintertux Glacier, Mayrhofen, Austria
Offering scenic ski runs all year round, Hintertux Glacier sits high above the resort of Mayrhofen, and boasts sites you'll only find at such high altitudes. Picture skiing down alongside panoramic views of snow-topped mountains and looking down on the traditional chalet rooftops of the Zillertal valley—and that's a ski day on Hintertux glacier.
Here you're not limited to just one scenic ski run, the great height of the ski area allows for breath-taking views from a choice of pistes for a variety of skiing abilities. There's even a kid's area and a snow park both providing marvellous views of the surrounding mountains.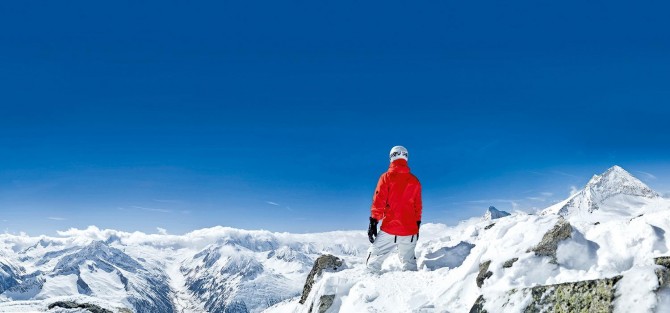 La Face, Val d'Isère, France
La Face de Bellevarde is a legendary black run in France that's not only challenging it's also one of the most beautiful ski runs you'll come across.
Featured in the 1992 Albertville Olympics, this 3km steep could see you picking up some serious speed, so make sure you pause to marvel at the stunning views down to the alpine valleys below.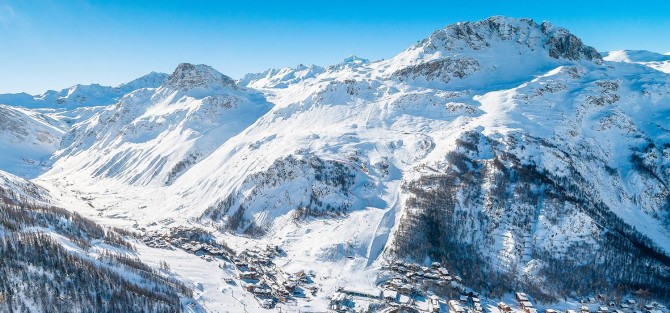 Montmalus, Andorra
Throwing a slightly easier scenic ski run into the mix, the Montmalus in Andorra is a pretty, tree-lined run that has been warmly dubbed 'the Narnia Run' by locals.
A run that allows you to feel like you've entered another world as you cruise through peaceful powder-laden forests, the Montamalus is one of Europe's quieter scenic ski runs.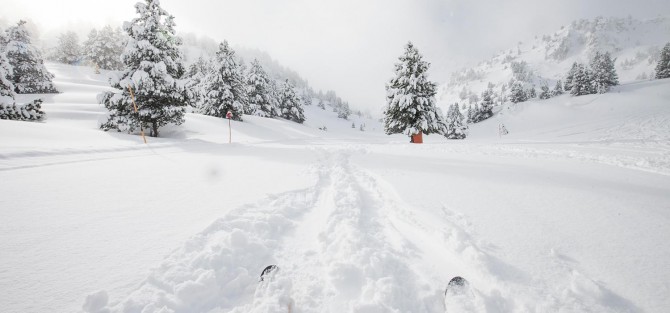 Hidden Valley, Cortina, Italy
Did we say quieter? The Montmalus might be quiet, but Italy's Hidden Valley is practically a secret!
There's nothing like gliding above the clouds, on a seriously secluded ski run, with just you, the snow, the sky and some tremendous mountains in the distance—Literally an unforgettable feeling!
And to top it all off, looming above the piste is the impressive rockface of Lagazuoi mountain, not forgetting the stunning frozen waterfalls or the fact that this route is not short of wide, quiet slopes. It's well worth the hours bus ride from Arabba or Alta Badia!