6 Reasons to Visit Andorra for Your Ski Holiday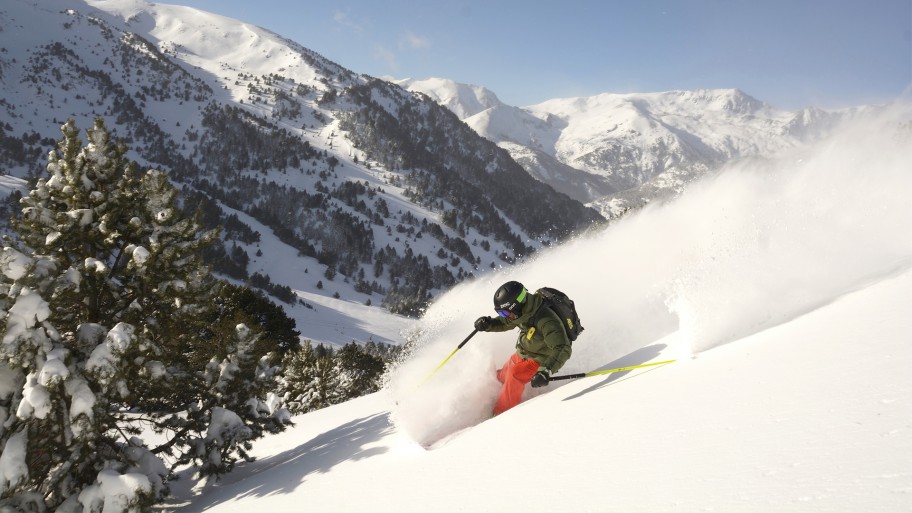 Andorra might not be the first country that comes to mind when planning your ski holiday, but anyone who's been skiing or snowboarding in Andorra will tell you to visit Andorra!
There are a few ways Andorra ski holidays are just that little bit different! Combine this, with the fact that many of the perks are not too well known amongst holiday makers, and Andorra becomes a hidden gem of a destination. Here's why;
It's virtually tax free
Andorra has the lowest VAT rates in Europe at just 4.5% compared to the UK's 20%. So, when it comes to saving on things like lift passes, equipment hire and ski or snowboard lessons, a ski holiday in Andorra saves the pennies.
Effectively, everything from a snack on the mountain or some new ski gear to a meal out in a restaurant and a week's worth of ski lessons is that bit cheaper as you're not paying tax to the government in Andorra.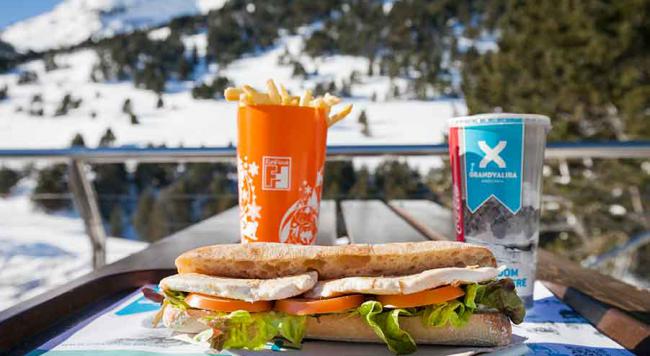 There's amazing shopping nearby in Andorra la Vella
Usually city centre shopping is off the cards on a European ski holiday, with most resorts nestled far away from the Capital and its shopping facilities, but in Andorra it's a different story. Andorra is so small it could fit into the Yorkshire Dales nearly 3 times, so you're only about a half hour bus ride from its capital, Andorra la Vella.
And Andorra la Vella is a shopper's paradise! Home to over 2,000 shops, restaurants and the incredible Caldea Spa – Andorra la Vella provides the perfect break from the slopes.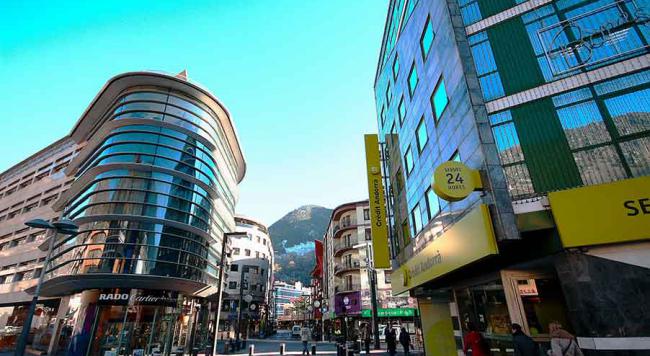 There's plenty of English-speaking instructors
You won't need to worry about understanding what your instructor is saying on most ski or snowboard lessons in Andorra because there's a high ratio of native English speakers – a huge advantage for us Brits' progression and enjoyment. While many overseas instructors speak excellent English, nothing beats an explanation from an instructor speaking their first language!
It's not clear why there are so many Native English speakers basing themselves in Andorra, but we could take a guess that Andorra's pretty remarkable location in the Pyrénées has something to do with it.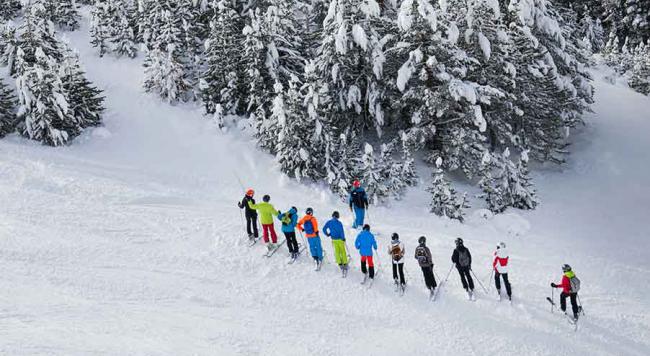 The resorts are tailored to your ski holiday needs
Looking for a family ski holiday? A party place on and off the slopes? Or something in between? Andorra has you covered!
Following an investment of tens of millions of Euros into the infrastructure of its ski resorts, Andorra has essentially turned Arinsal, El Tarter, Pas de la Casa and Soldeu into destinations that cater for various groups of people looking for certain types of ski holiday.
Families or those on their first skiing or snowboarding holiday should head to Arinsal as it has quieter, gentle slopes and some of the best value and family-friendly accommodation to choose from.
Party makers should consider Pas de la Casa for its choice of bars, clubs and restaurants, plus it's great for those on varied budgets. The slopes also offer diverse runs and are ideal for groups with mixed abilities.
And finally, Soldeu and El Tarter offer an assortment of the two, and at only a kilometre or so apart, it's easy to visit both on the same holiday. El Tarter is quieter than its neighbour and has great access to the slopes and a very family-friendly hotel in the Neilson Hotel Del Clos.
Soldeu is mainly four-star hotels at three-star prices with easy piste access and a great range of bars, shops and restaurants – in fact, it's probably the most versatile of the ski resorts in Andorra.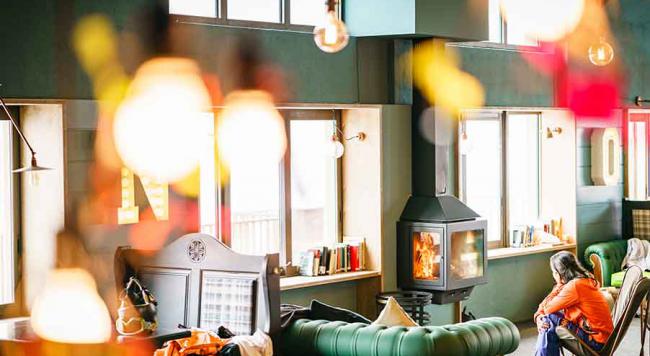 You can make First Trax in Grandvalira
Andorra's Grandvalira ski area features 210km of perfectly groomed piste and one of the best lift systems in the world – making it a must visit for enthusiastic skiers and boarders. With the off-piste being so accessible, and the terrain and lines apparently never-ending, it's a freerider's dream.
If you like the idea of almost no one on the slopes and creating fresh tracks, but would prefer to stick to the piste, First Trax is for you! For one hour from 8am, you, your guide and nine others will share the mountain with no one else and hit the slopes before the lifts officially open to the public. A completely blissful way to start your day on the mountain and priced from around €15 per person.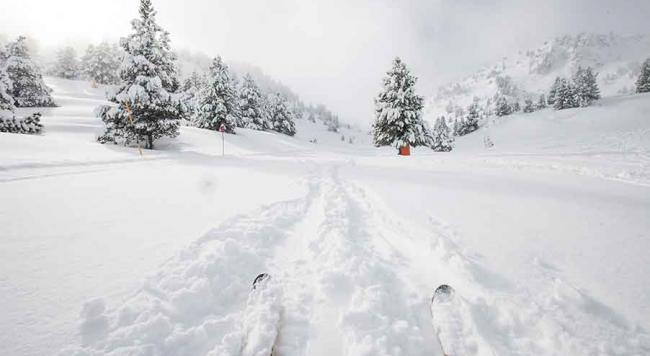 The slopes are quieter
Who doesn't want quieter slopes on their ski holiday? A benefit of not being as well-known as other European ski resorts, Andorra's ski areas tend to offer guests noticeably quieter slopes, especially at peak times like Christmas, New Year and half term. And during off-peak weeks, you could even find yourself with a piste to yourself.
Fewer people also means shorter waiting times in lift queues! Although, the two ski areas, Vallnord (Arinsal and Pal) and Grandvalira (El Tarter, Pas de la Casa and Soldeu) both have such good lift systems that even at busy periods, you won't be waiting as long as you would elsewhere anyway.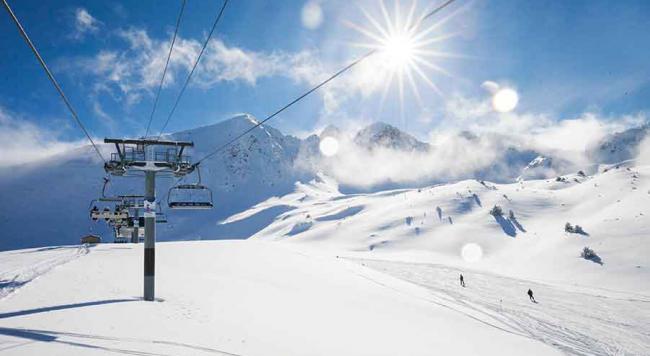 These are just a few of the ways Andorra ski holidays stand apart from a visit to their fellow European ski resorts, and 6 reasons why you should definitely add Andorra to your 'must visit' list.
PARTNER AD