5 Top Christmas Gift Ideas For Skiers And Snowboarders!
It is the season to be jolly, but no doubt all winter loving skiers and snowboarders will be feeling cheery anway; since the snow will already be falling on their favourite mountain tops! With the right Christmas gift for the skier or snowboarder in your life, you could make this the best Christmas yet. Take a look at our top 5 Christmas gift ideas for the 2016 festive season.


The Go Pro Hero 5 Black
Every skier and snowboarder likes to watch their piste, powder or park runs back, but unfortunately there's not always a 'snappy happy chappy' around to film every bit of action on the snow!

Go Pro is the answer; you can film yourself with the selfie stick or even your point with various different mounts. And in the words of the makers, "the HERO5 Black is the most powerful and easy to use GoPro ever, thanks to its 4K video, voice control, one-button simplicity, touch display and waterproof design."
In other words, you can be sure to capture some good quality action shots to play back later, as long as you're roughly pointing the camera in the right direction. A great xmas gift for any skier or snowboarder!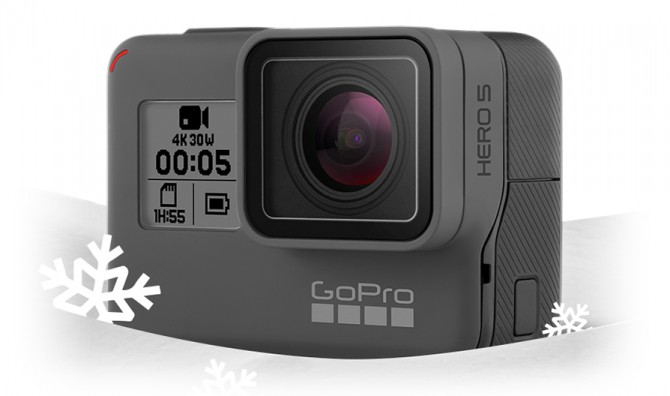 The Snow Centre's Gift Experience
Now you can actually give a skier or snowboarder what they enjoy the most, time on the snow! Whether, it's a Gift Voucher to spend on a skiing or snowboarding session of their choosing or a Gift Experience chosen by you, nothing says Merry Christmas to a Snowsports lover like time on their skis or snowboard at The Snow Centre, Hemel Hempstead.
Gift Vouchers and Gift Experiences are available for use on Adult and Junior Sessions, and you can choose a voucher denomination or experience to suit your budget. Find out more here!

The Onesie
If you know a skier with a fun filled sense of humour, who really gets into the spirit of merry-making on the slopes, it's time to bring back the onesie! With many young skiers rocking the 'old school' onesie as a retro fashion statement, and others including it in the fun of on-slope games and après amusement - a onesie can make the ideal Christmas gift for the stylish, party or comic skier!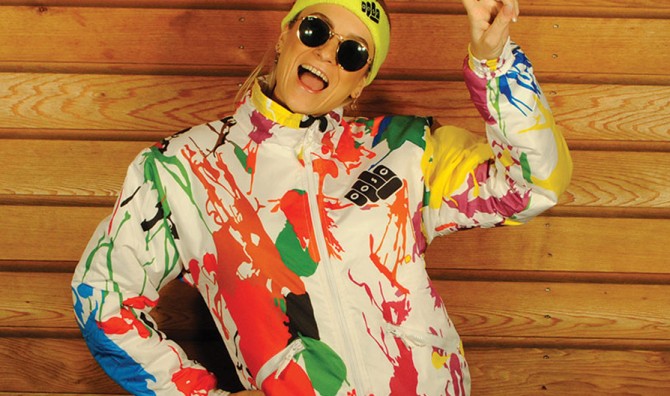 You can pick up a onesie at OOSC!
Winter Thermals That Enhance Performance
Scientists and sport enthusiasts have developed a range of performance and recovery enhancing sportswear that incorporates unique, patented KYnergy infrared technology called Kymira. Picking up Kymira winter thermals for the skier on your shopping list, will keep them warm and enhance their performance on the snow.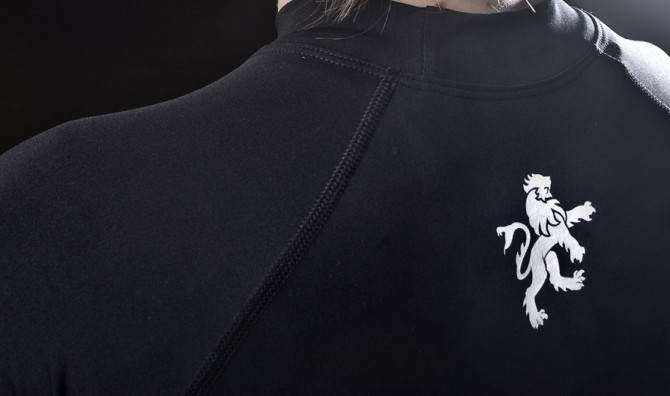 Pick up Kymira Thermals and make this year's Christmas gift a warm one!
The Snowband - A Helmet & Après Ski Band
This head warmer's original design allows the snowband two functions.
They attach to a ski helmet for use on the slopes and can be quickly adjusted to be worn like a traditional head warmer, perfect for lunch, or Après ski.
A great gift for ladies and children that ski, the snowband is made by Anabel Brocks from the finest faux fur.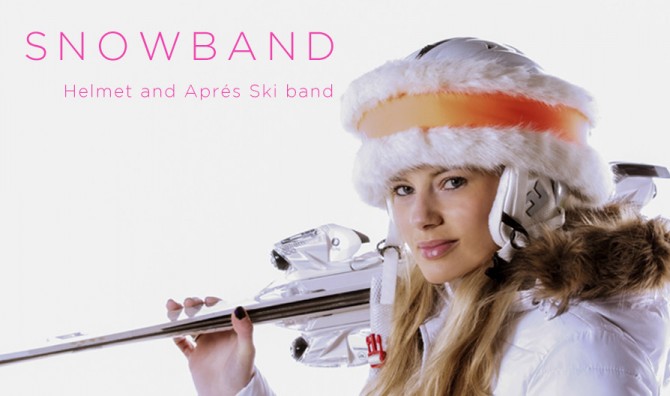 Check out www.annabelbrocks.com for more details!