5 Top Christmas Gift Ideas for Skiers & Snowboarders
It is the season to be jolly, but no doubt all winter loving skiers and snowboarders will be feeling cheery anyway; since the snow will already be falling on their favourite mountain tops! With the right Christmas gift for the skier or snowboarder in your life, you could make this the best Christmas yet. Take a look at our top 5 Christmas gift ideas for the 2017 festive season.
The Go Pro Hero 6 Black
Every skier and snowboarder likes to watch their piste, powder or park runs back, but unfortunately there's not always a 'snappy happy chappy' around to film every bit of action on the snow!

The Go Pro Hero 6 Black solves all these problems! You can film yourself with the selfie stick or even your point of view with various different mounts, and this model comes with Go Pro's Quick Stories. In the words of the makers, this means you can, "get the shot, then kick back as your footage moves to the GoPro app and transforms into an awesome video—automatically."
In other words, you can be sure to capture some good quality action shots to upload immediately to your social media pages, as long as you're roughly pointing the camera in the right direction. A great xmas gift for any skier or snowboarder!
The Snow Centre's Gift Experience
Now you can actually give a skier or snowboarder what they enjoy the most, time on the snow! Whether, it's a Gift Voucher to spend on a skiing or snowboarding session of their choosing or a Gift Experience chosen by you, nothing says Merry Christmas to a Snowsports lover like time on their skis or snowboard at The Snow Centre, Hemel Hempstead.
Gift Vouchers and Gift Experiences are available for use on Adult and Junior Sessions, and you can choose a voucher denomination or experience to suit your budget. Find out more here!

A Ski Trip to Switzerland
If you know a skier or snowboarder who deserves to be truely treated this winter, pick them up a trip to the Swiss Alps. If you're a snow lover too, with this gift there's an added bonus, because you can go along on the winter break to keep them company.

Currently, you can take advantage of Valais Switzerland's Aletsch Arena Combi Package for winter sports enthusiasts. Skiing and snowboarding on 104 km of great pistes – in a UNESCO World Heritage Site with a combi package for unbeatable prices on accommodation and skiing.
With this package guests can enjoy 3 to 7 nights' bed and breakfast in a hotel or 7 nights in a holiday flat, a 3 to 7 day Aletsch Arena ski pass, a 15% reduction on ski hire and a reduction on a paraglider tandem flight in Fiescheralp.
More details on this offer can be found here.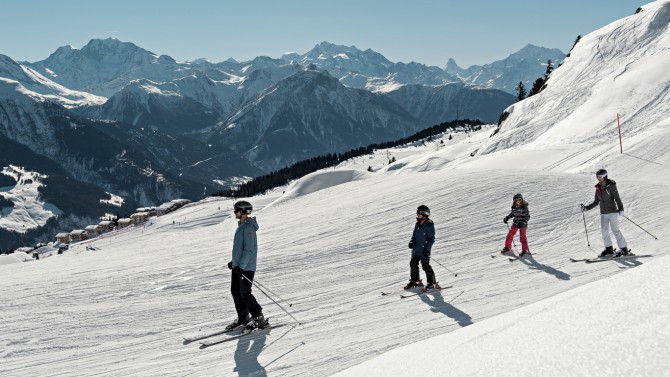 Winter Base Layers Worn by the Elite
The Snow Centre's ambassador, Olympic Snowboarder Jamie Nicholls has teamed up with active base layer experts, Burnt Custard to create more of the best in technical active wear. Designed by Jamie and engineered by Burnt Custard the new range is ideal for keeping any skier or snowboarder warm, comfortable and protected against UV rays, whether they're heading out on the frostiest morning or taking a sunny break from bluebird ski runs at a mountain top restaurant.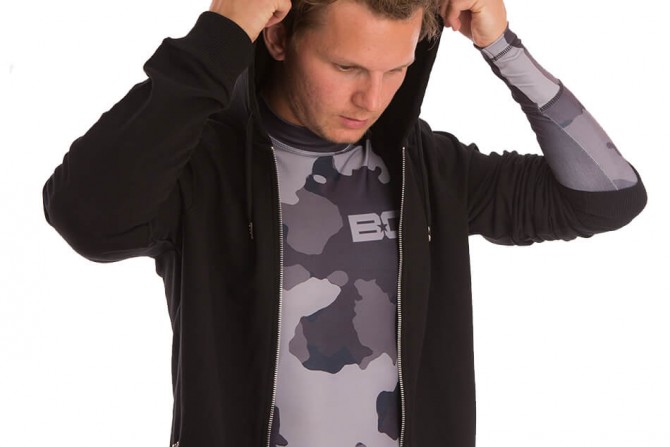 Base layer tops and bottoms from Burnt Custard are available here.
Aimee Fuller Vans Snowboard Boots
A Christmas gift for her! The Snow Centre's ambassador, and snowboard Olympian Aimee Fuller has launched her own line of Vans snowboard boots this season.
The Women's Ferra snowboard boot in Aimee Fuller's signature colorway has built-in customization specifically developed for women like Aimee who love the idea of being able to adjust the fit of her boot on the fly while still having the feel of a traditional lace-up boot.
Aimee's Vans are available to buy now!