5 New Year's Resolution Ideas for skiers 

Peter Gillespie | 20 December 2017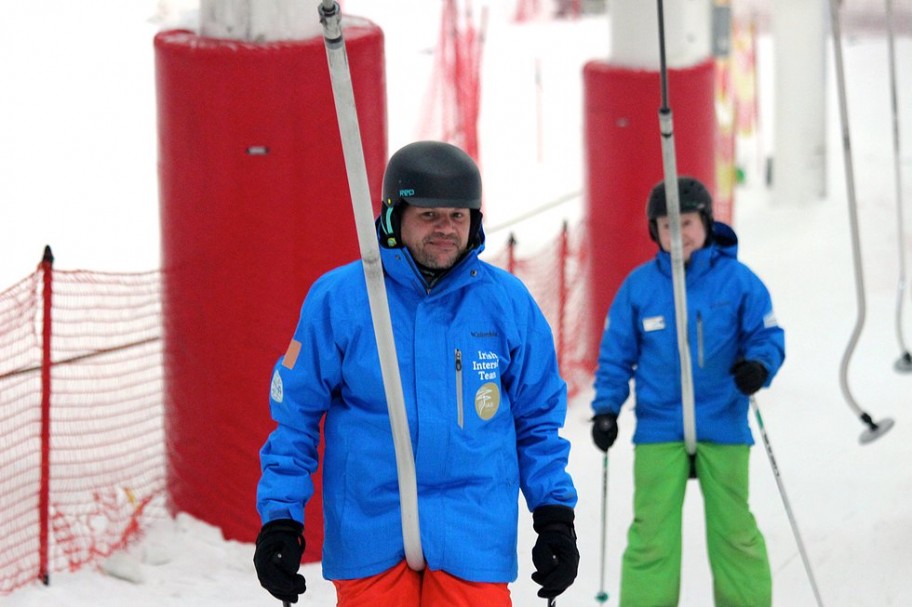 With many of us starting a fresh in 2018, The Snow Centre's Ski Instructor Trainer, Peter Gillespie shares his ideas for your 'Skiing' New Year's resolution list!
"This doesn't have to be a full on fitness programme and can be as simple as getting your ski legs on at your local slope. Even the most experienced skier can find a few hours on the snow beneficial. In fact, why not make regular skiing your new fitness regime all year round!"
"Travel and skiing complement each other perfectly, so choose a new destination for a trip out of the norm. Maybe Scandinavia, Switzerland or further afield, South America. If you don't know anyone keen to go with you, there are plenty of organised ski trips, where snowsports enthusiasts can meet other like-minded skiers and snowboarders. Add travel to 2018's New Year's Resolutions!"
"Despite what people think, you don't have to be an expert to dip your toe in the wonderful world of off-piste skiing, and under guidance from a professional, you will discover new thrills in a new environment. My advice for off-piste skiing, make sure you hire the services of either an ISIA International Ski Instructors Association teacher or an IFMA International Federation of Mountain Guides Associations guide."
"More efficient skiing will lead to greater enjoyment and safer skiing, so get some coaching. You will be amazed at how a few little tweaks to your technique or understanding, will accelerate your skill level. Ski and Snowboard Coaching is readily available in the UK or out in resort."
"Take on a new on-snow challenge this year, Snowboarding or Telemark skiing (free heel) for example. Experience another way to slide down the snow!"
You know what they say; tomorrow you'll wish you started today! Make sure this time next year you've a new Snowsports discipline, some extra powder skills or found the joys of off-piste skiing. Alternatively, perhaps the idea of perfecting your technique or travelling to Switzerland or South America brought the excited skier out in you, either way, begin the journey to achieving your 2018 ski resolutions today!
Adding or perfecting your skiing technique this year? Take a look at the beginner to advanced lessons and coaching sessions available at The Snow Centre.