5 fun things to do when it's raining!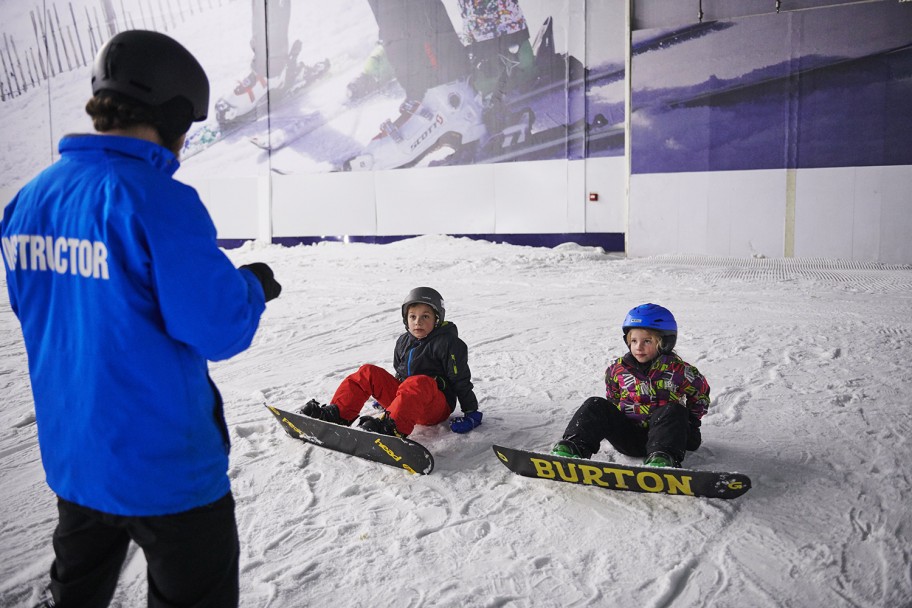 As we enter the winter months and we leave the summer sunshine and warmth behind, the rainy days are going to get a lot more frequent. But, that doesn't mean we shold let the weather ruin our plans. There are plenty of adult and kid's rainy day activities that will still bring a fun-filled excitement to your winter indoors!
Check out The Snow Centre's real snow indoor activities:
1. 10% Off Beginner Ski or Snowboard Lessons!
With 10% off Group Beginner Ski or Snowboard Lessons for Adult or Juniors in our pre-winter sale at The Snow Centre, it's the perfect time for you or your Juniors to start their Snowsports journey!
2. Ride the Ringo Slide!
Whizz, spin and slide down our NEW Ringo Slide for the winter season! Great for keeping the kids in high spirits, The Snow Centre's ringo slide is ideal for youngsters age 4 -10 years. Plus it's only £10 per person for a 30 minute session, and will certainly keep you out of the rain!
3. Give Freestyle A Go on Freestyle Fridays!
If you and your youngsters can already ski or snowboard and want to progress your skills more, try some Freestyle! Come and give Freestyle a go at our weekly Give it A Go Fridays from 6PM - 10PM with FREE hints and tips from our Coaches, so you can learn something new with confidence!
4. Family Ski or Snowboard Lessons!
Learn a new skill together on the snow, and you'll forget it's raining outside! Whether you're learning a new hobby together, or polishing your existing talent, private skiing and snowboard lessons as a family are a great way to ensure you make some long lasting family memories on the snow!
5. Adult or Kid's Ski or Snowboard Lift Passes or Lessons!
If you're still finding your feet on the snow and need a Ski or Snowboard Lesson, or you're already pretty skilled and can pick up a Lift Pass for some speedy laps on The Snow Centre's Main Slope, there's a fun indoor rainy day activity for you! Adults or kids, families or groups of friends - make sure this winter's rainy days are worth talking about!

Read more here!
For more information on any of these activities, or The Snow Centre's winter sessions click here!