5 Top Tips for Organising a Group Ski Holiday
18 November 2019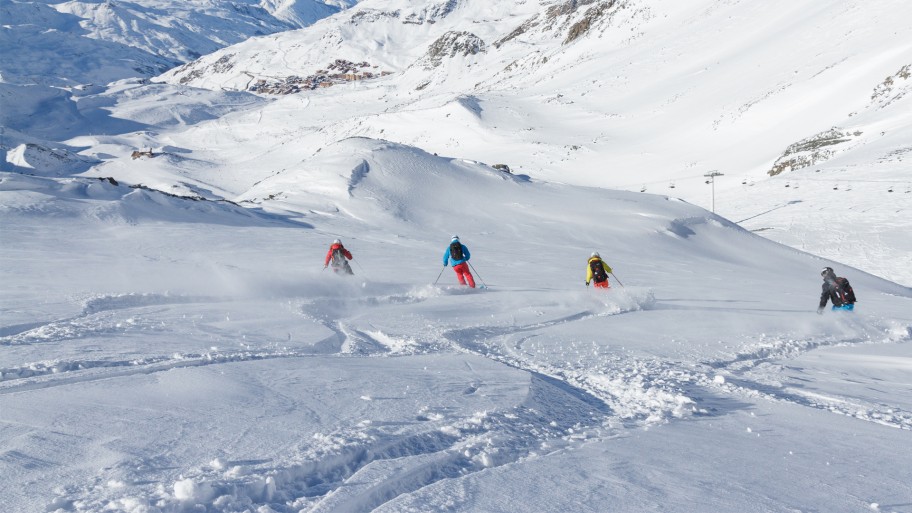 Heading down to The Snow Centre is a great way to improve your skiing and get ready for the winter ahead. However, preparing for a group ski holiday is often less enjoyable – it can be tricky and time consuming to organise a group of friends to get out to the mountains. To make it all a bit easier, check out this top advice from SportPursuit and Neilson Active Holidays.
Find someone to be the leader
A good group leader will calmly sort things out to make sure everyone is happy, both in the run-up to your trip and once you're on the snow. Plus, if you find someone you trust then many of the smaller decisions can be made by the leader on behalf of the group – much easier than a constant committee meeting for every little thing!
Choose your budget
Agree with your group what you think is a reasonable budget so you are all on the same page. Be sure to think about the possible inclusions, i.e. flights, transfers and accommodation, or the whole package including kit hire, lift passes and tuition.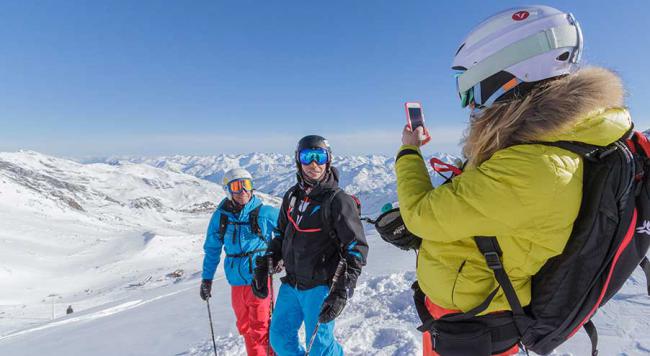 Pick your dates
If you're travelling with kids you may have to go during school holidays. If not you can find some great ski deals in January and March, but pre-Christmas can be great value too.
Agree on your ability levels
Before you choose where to go, you need to understand how seriously your group will be skiing and what abilities they are – this will help you pick a resort and make sure everyone is happy skiing at the same level or in smaller groups.
Don't forget that every skier will benefit from some time on the snow before you go out for your holiday, so why not get together before your trip for a session at The Snow Centre?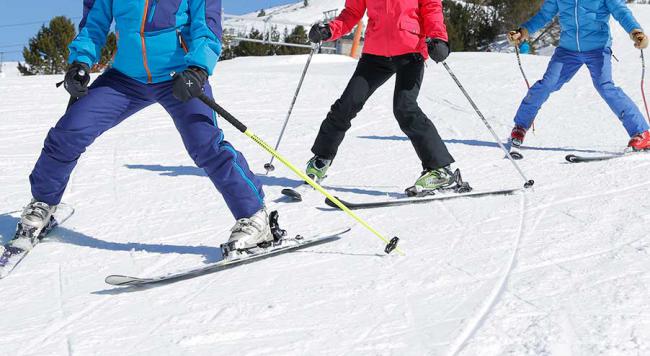 Find the right accommodation for you
The choice of resorts for group ski trips is pretty large, so this is a good time to call up a travel provider like Neilson and get some advice. They will be able to advise on which resorts best suit your group and what kind of accommodation to go for. Often the top pick is a catered ski chalet – a relaxing and cosy home for you to enjoy your holiday off the mountain in.
Before you head out for your dream group ski holiday, don't forget to head to SportPursuit.com for great deals on top ski brands to keep you comfortable, protected and looking stylish on the slopes. For more tips on organising a group ski holiday, check out the full blog post, "10 tips for organising a group ski holiday"
This is a guest post from SportPursuit, the UK's leading flash sales retailer for sports and outdoor kit. View the original post here.