5 Tips for Skiing After Having a Baby
27 January 2020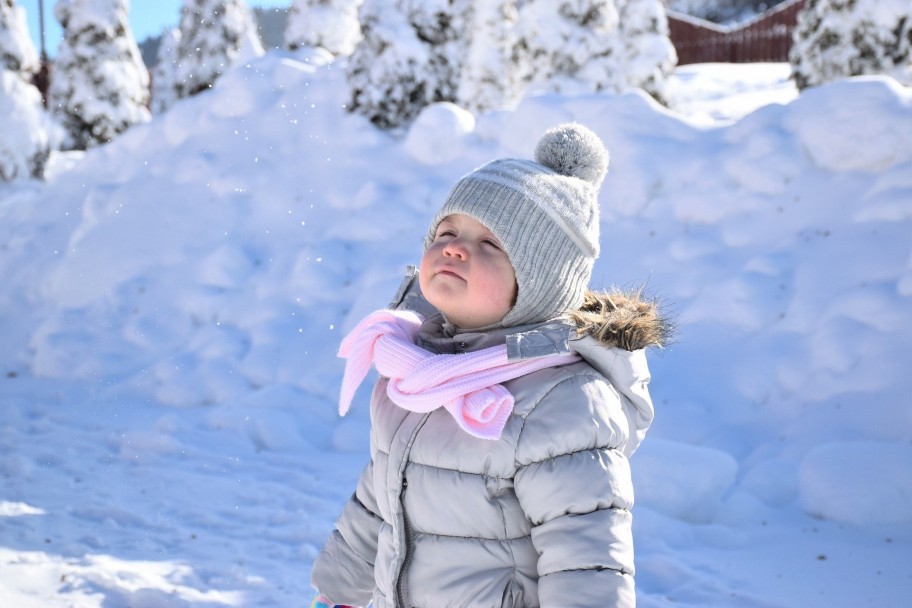 The idea of getting back on the slopes after having a baby can be both exciting and nail-biting! While you might be eager to carve up the piste or enjoy a little après high on a sunny deck, you now have an extra little person to consider.
Even if you're really looking forward to introducing your newest family member to the snow, skiing after having a baby can raise some new challenges. Thoughts of 'Who will look after your baby?' 'Where should you stay?' and 'When's the best time to go?' all have different answers post baby.
With the help of The Snow Centre's partners, Neilson Holidays, we've covered everything you need to know to make sure you have an amazing family ski holiday with your brand-new travel buddy. With these helpful tips, there's no reason skiing after having a baby can't be your best adventure yet.
Listen to your post-baby body
The important phrase is 'post-baby'! Mums' bodies have been through a lot of changes so they can bring the newest member of your family into the world, and everyone recovers at their own rate. We shouldn't expect mums to be immediately back skiing as they were before childbirth or even after their 6-week check-up!
Everyone is different, but new parents post childbirth should listen to mum's body and always check with their doctor if they have any doubts as to whether they're ready.
And once back on the snow, taking it easy can only be a plus, and dads can help out by slowing the pace if need be.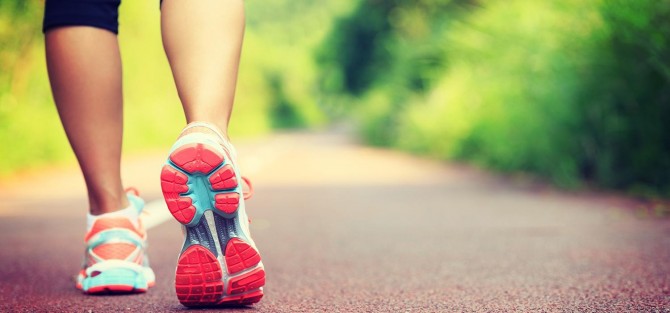 Do some pre-holiday training
Make sure you energise your body and ease yourself back into exercise before hitting the slopes. A full-day or even half-day on skis or a snowboard can be quite strenuous, so making sure it's not a complete shock to your post-baby body is a great idea.
Core strength is particularly important to build up after pregnancy as new-mum's posture will have changed to adapt to the bump. When planning a ski holiday after a baby, you could build up your stamina with some long walks or a jog pushing the pram, or even hit the slopes for an hour at your local indoor centre.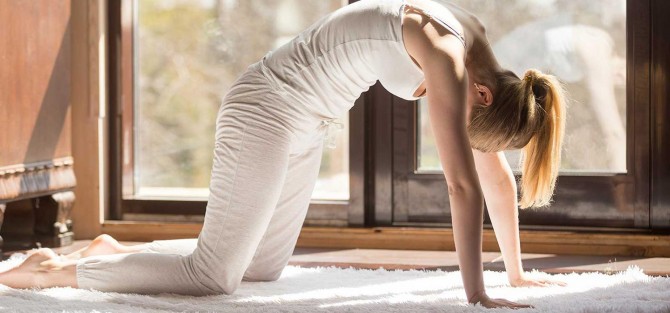 Accept your 'new normal'
It's likely that the quicker you accepted life was different after having a baby the easier things were at home, and that's true of your ski holidays too. Mums, and dads for that matter, might be more tired, less fit and a bit more cautious than they were last time they were on the slopes. And that's completely normal!
It's all about accepting this 'new normal' and enjoying the bits that are better about your newly found parenthood, and try not to be disheartened about the things you might miss from before.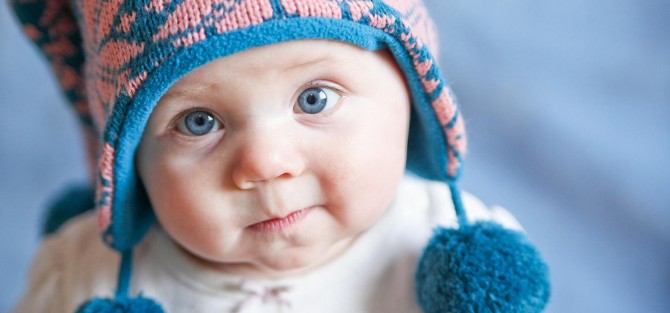 Get some help
To get some time on the slopes on your skis or snowboard, you're going to need to bring in some helpers. This might be family, friends, you and your partner taking a half-day each or making the most of your chosen destinations' childcare facilities. Think about what scenario you'll be most comfortable with and plan ahead.
If you haven't got anyone to watch your little one and you want to ski with your partner Neilson-run kids' clubs take care of children as young as four months old, right up to the age of 12.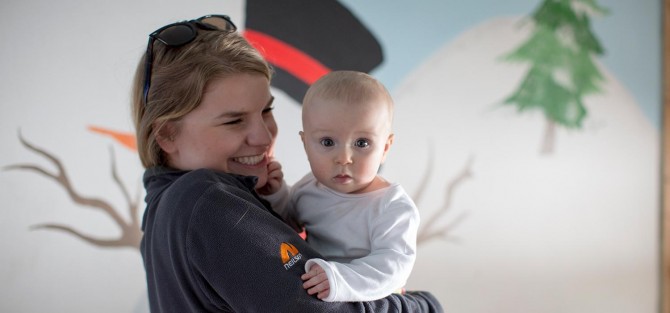 Choose a baby friendly ski resort
Not all ski resorts are suitable for families, and even if they're family friendly some are more baby friendly than others.
Baby-friendly accommodation, close to the slopes with easy access to a town offering off the mountain activities will make things a lot easier. No one wants to be stuck in the hotel room when it's their turn to watch the baby. Having fun in the snow together is all part of the family ski holiday appeal, so somewhere you can be in the snow together is also a good shout.
A few of Neilson's favourite ski resorts for families are Les Deux Alpes, Les Arcs and Les Menuires in France, and El Tarter, Andorra.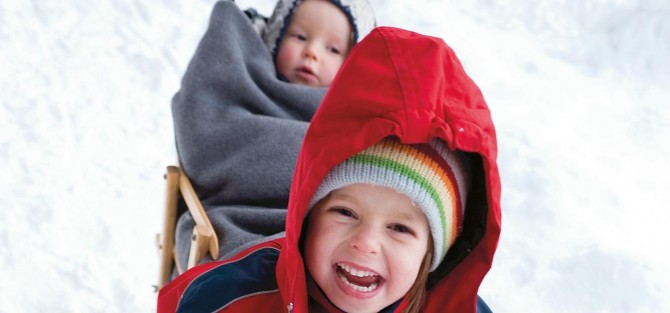 Finally, give yourself a pat on the back! As new parents, not only are you getting some ski laps in pretty soon after having a baby, you're also introducing the next generation to the excitement that is mountain ski and snowboard holidays. Well done!