5 reasons to Learn to Ski this Summer
10 April 2018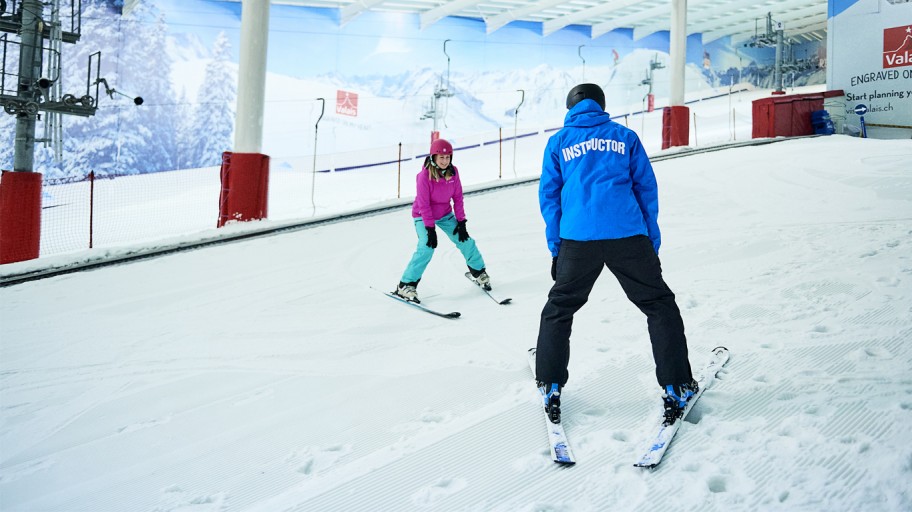 The daffodils are sprouting, the days are getting longer, and while we might be planning all the warmer weather activities we'd like to try this summer (British weather dependant)—perhaps learning to ski should be at the top of our summer 'things to do' list…
5 reasons learning to ski should be on our summer 'to do list'
Learn to ski for less
Throughout the summer, adults and juniors can learn to ski or snowboard on UK indoor slopes for less. The summer months are a great time to make the most of lesson and lift pass offers.
During the summer at The Snow Centre, visitors can make the most of half price Beginner Group Adult or Junior Ski or Snowboard Lessons and 20% OFF pre-booked Lift Passes.
Enjoy quieter slopes
Generally, UK indoor slopes are a little quieter in the summer, and that means more room on the snow for you to practice your skills. This also equates to shorter lift lines and more laps on the hill, it's a 'WIN WIN' for learning to ski in the summer.
Be ready for the mountains by the winter
Getting to a level worthy of cruising comfortably around the mountain doesn't happen overnight. So, if you're considering a ski holiday next winter, begin your learning journey this summer to have the skills you need in time for the winter season.
There's loads of skiing skills you can learn indoors
You can learn all the skills you'll need to ski green (very easy), blue (easy) and red (intermediate) runs, and more at a UK indoor slope. Once you've learnt the basics, if your learning to snowboard, tick our 10 snowboard skills to learn this summer off your to do list, and if you've learning to ski practice these skiing tips.
You can't count on British summer weather
The good news is, real snow indoor slopes are open all year round and they don't rely on British weather to deliver plenty of fun, progression and social experiences. When you choose to learn to ski this summer, you'll ensure your 'things to do list' goes ahead regardless of the weather.