3 of the Best Swiss Resorts for Non-Skiers
16 March 2018

Ski holidays aren't just for skiers! Sounds like a bold statement, but it's true; you don't have to be a skier or a snowboarder to have an amazing holiday in a mountain ski resort.
It's quite likely that not every member of your holiday group will be mad for sliding on snow on one plank or two. If you're heading to the mountains with family or friends, it's possible that at least one member of your group is hoping for relaxation by a chalet fire, or a day at the spa rather than a day skiing on the hill.
While skiing and snowboarding are fantastic activities, there's plenty for non-skiers and snowboarders to do in the mountains. From paragliding, to hiking, to sledging, and mountain spas with stunning views, the mountains are jam-packed with winter activities for all kinds of holiday maker.
Switzerland Valais' resort, Thyon is a paradise for all. Set in the biggest ski area in Switzerland, the famous 4 Valleys, the ski area includes access to Verbier, Nendaz, Veysonnaz, Bruson and La Tzoumaz with one ski pass. Making it a great destination for skiers and snowboarders, but there's also plenty for non-skiers to enjoy.
During the winter season, visitors can take a husky dog sleigh ride from Thyon over the Alps to admire spectacular views of the Matterhorn, the Dent Blanche and the Mont-Blanc de Cheilon. Sitting on a sleigh pulled by around 10 husky dogs and sliding across purpose built snow tracks, past beautiful mountain scenery is an unforgettable experience. Alternatively, if sliding on snow isn't your thing, perhaps exploring the mountains on a husky hike is the perfect way to discover the breath-taking sites of the Valais Alps.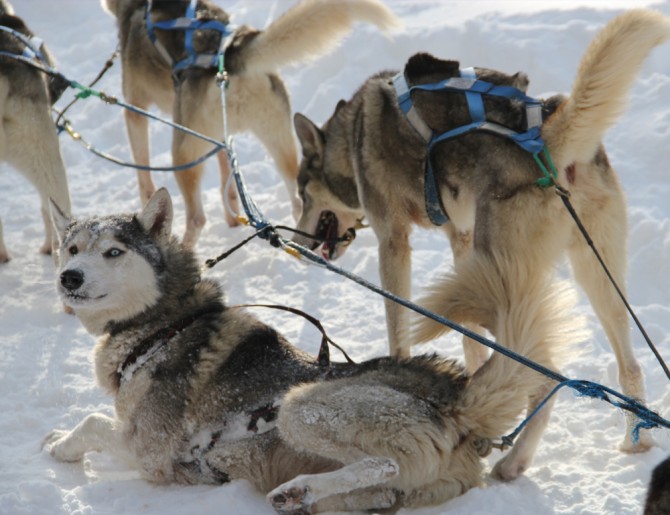 Another great activity for all the family, the resort's brand-new ice gallery of over 34 meters long and 15 meters wide has been built on the ski area of Thyon 4 Valley's. From the end of December until early spring, adults and children are able to discover dinosaur sculptures and other prehistoric animals on an icy adventure inside the gallery.
Another of the 4 Valley's resorts, Nendaz also offers plenty of mountain inspired activities for non-skiers alongside it's access to the vast 4 Valley ski area.
Non-skiers can take their pick from various snowshoe tracks in Nendaz. Snowshoeing any of these routes will allow visitors to explore the mountain forest, enjoy the great outdoors and see the beautiful mountain views without skiing. For safety reasons, guests should always take a local mid-mountain guide when snowshoeing.
If you're hoping to see the sites from all angles, why not take to the skies to discover Nendaz? Non-skiers can opt to enjoy the breath-taking views over the Alps and the Rhone Valley on a paragliding adventure, or sit back and admire the region from a helicopter.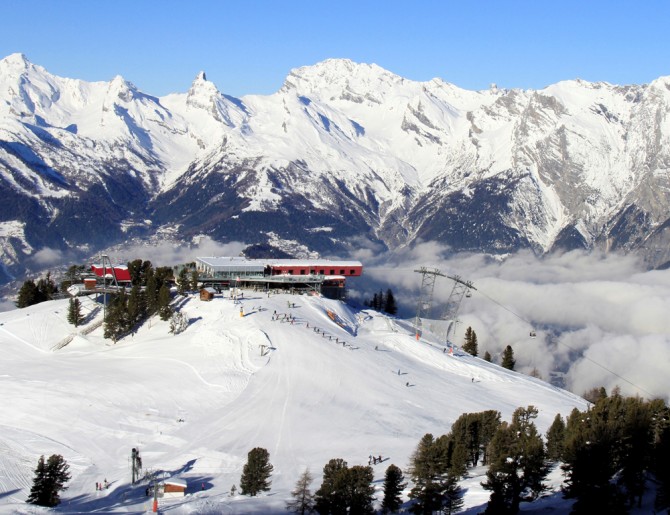 There's also plenty of opportunities to relax in Nendaz. After a fun filled few days discovering Nendaz, guests can unwind in The Spa des Bisses. An exceptional spa of nearly 2'200m2, of which 1'530m2 is indoor and 670m2 is outdoor, The Spa des Bisses is home to a pine sauna, a rose steam bath, a rock pool, a Finnish sauna a salt grotto, a heat grotto, an ice grotto, a children's zone, a float pool, two pools with moving current, an indoor Jacuzzi, an outdoor pool, a gym and seven treatment rooms. When it comes to relaxation, you can't go wrong in Nendaz!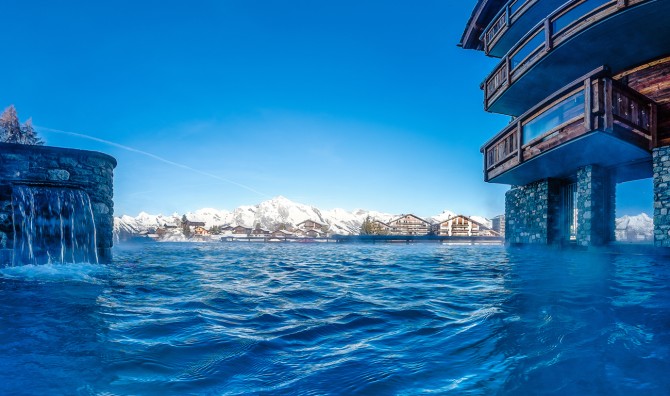 If you're looking for a mountain holiday off the slopes that still screams action-packed, Aletsch Arena has you covered. A great destination for families, with a choice of activities outside skiing and snowboarding, the resort is just waiting to show you what a mountain holiday is all about.
The Aletsch Arena has the perfect facilities for sledging fans, and with the gentle family sledging slope, night sledging and fondue experience, and a 13 km sledging adventure from Fiescheralp to Lax, there's a choice of opportunities to get sliding together. There's also a new sledging trail from Moosfluh to Rieder-, or Bettmeralp, which comes highly recommended by the locals.
If sledging isn't quite adventurous enough for you, Aletsch Arena visitors can swap their sledge for a snowtube. Kids and grown-ups can tuck into a fine raclette or fondue and then race down the mountain in a ring at the new snowtubing site next to the Bättmerhitta on the Bettmeralp.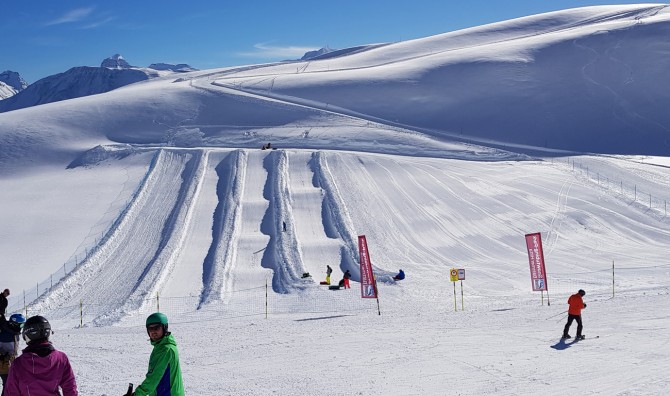 But, the opportunities for sliding on snow don't end there! The wide-wheeled fat bikes also make for great fun on the snow. So, if you don't fancy sledging or snowtubing, you can jump on a fat bike instead and ride the 13km sledging run from Fiescheralp down to Lax.
If you're ideal mountain adventure, involves seeing as much of the mountain as possible without skiing, Aletsch Arena also offers paragliding and winter hiking experiences, so you can discover the scenic views without hitting the slopes. In Fiesch-Eggishorn, a paragliding mecca, beginners have the chance to experience the freedom and liberation of flight thanks to a number of local flying schools.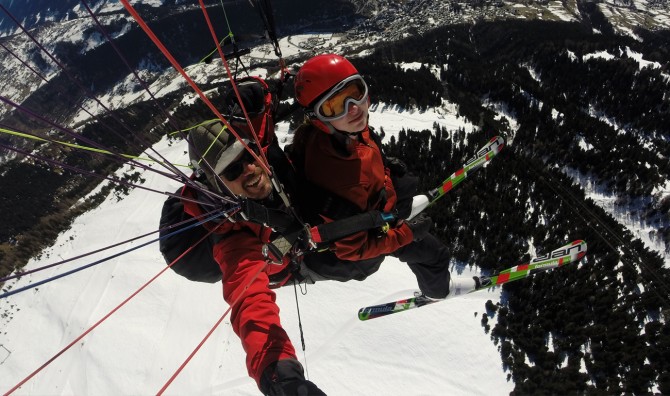 Alternatively, winter walks are one of the most restful ways to discover the snowy Aletsch Arena, and well-prepared winter walking trails make seeing the sparkling, snow-covered landscapes that much easier. Visitors should always take a local mid-mountain guide with them when winter walking, for a safe and scenic experience exploring the mountain. Where else is the hiker rewarded with panoramic views of the 4000-metre Valais peaks and the Great Aletsch Glacier? It's an opportunity not to be missed!
PARTNER STORY (AD)