2017 Snowboard Gear - Snow & Rock Preview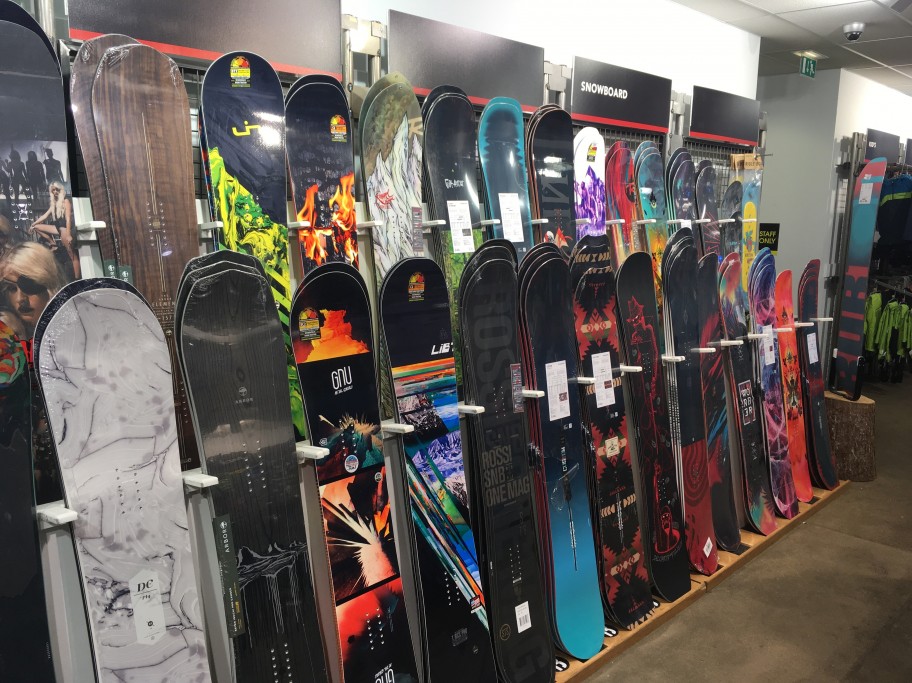 The 2017 snowboard gear has been tested by the pros reviewed by the experts and now it's in-store ready to buy. Hemel Hempstead's Snow and Rock Snowboard Product Manager, David Alexander shares this season's snowboard trends and must haves, and we uncover the 2017 snowboard equipment that's topping the review charts.
The Snowboard Trends of 2017
"There's a great selection of kit at Snow & Rock this season! We have a few new editions to our Burton and GNU lines, which I think will definitely get people stoked for the season ahead. We also have some new Arbor snowboards which should catch people's eye.
In terms of trends, the colour schemes are much brighter than last year. The previous trend of everything being black is moving on and we're seeing an increase in gear endorsed by professional athletes. For example we have plenty of Travis Rice gear in-store which fits in perfectly with the launch of his new film 'The Forth Phase.' It's also fantastic to see a greater investment in women's kit.
With the Euro where it is at the moment, it is an excellent time to buy more equipment in the UK. For snowboarders, the right boots and board can make a trip! Remember, if you've improved your snowboarding, it's likely your old soft boots won't cut it anymore, and a new pair might be just what you need. With all snowboard boots, I would recommend getting a pair of foot-beds for extra comfort and performance.
The same goes for boards, a board that suits what you're looking to do with it on the mountain can make your holiday that much better. We have some really cool boards at Snow & Rock this year, so it's a good to time to upgrade your old one for a newer model."

David Alexander - Snow & Rock Snowboard Manager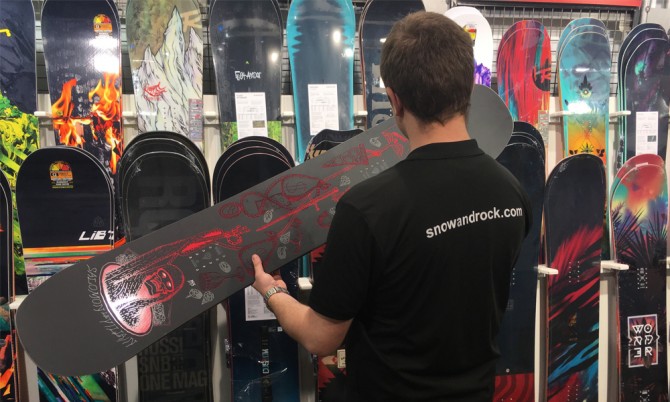 The Best Snowboard Gear of 2017
There's always mixed reviews on ski and snowboard kit, mainly because there's no one size fits all when it comes to boards and boots. It's all about finding the equipment that suits your individual snowboarding style, so there can be no better way to find the right board for you, than demoing a few pieces of top rated kit. Here's a few 2017 snowboard's that have been rated by the experts and are worth testing for yourself.
Salomon Villain - Piste & Park Board
Popular with the Hemel, Snow & Rock Team, the Salomon Villain has also been highley rated by Whitelines magazine. The board has been stiffened up since the 2015 model, and it's supposedly faster with better stability. Whitelines magazine described it as a 'hero of a park board,' while Angry Snowboarders faulted it's flex. Try it for yourself, demo it at Snow & Rock Hemel Hempstead.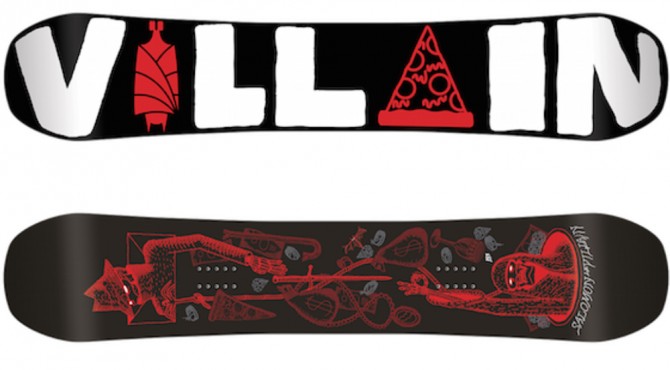 Burton Process - Park & Piste Board
An alternative to the Salomon Villain is the Burton Process, a board favoured by proffesional park snowboarder, Mark McMorris. It's a Flying V with plenty of flex and a great park board that holds up on the piste too. Demo it at Snow & Rock Hemel Hempstead.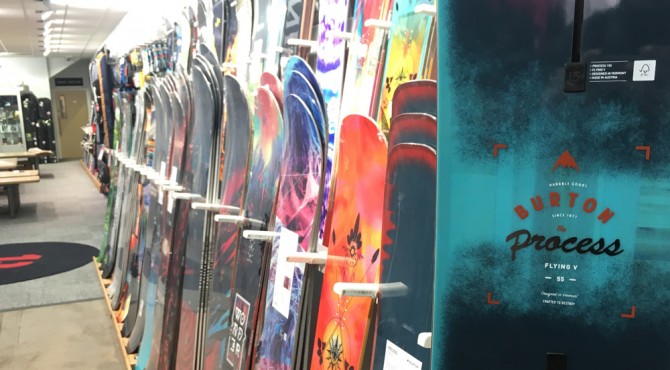 Lib Tech T. Rice Pro HP - All Mountain
Riding the Lib Tech's T.Rice snowboard is the perfect way to celebrate the launch of this year's Travis Rice film. An all-mountain board, it's stiff enough for speed and playful enough to pop. A great choice for advanced snowboarders, but an opportunity for intermediates to push their riding too. Demo it at Snow & Rock Hemel Hempstead.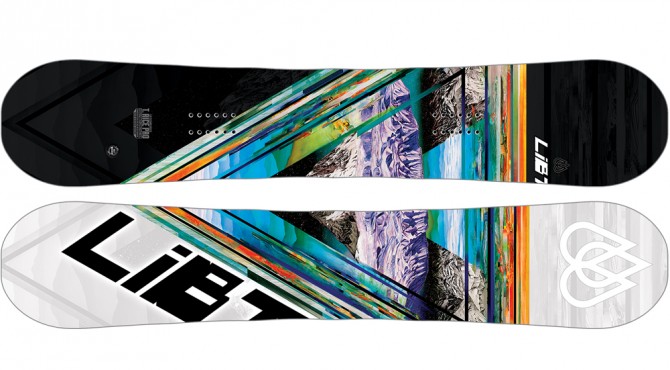 Salomon Gypsy - Park & Piste
Loved for it's take it anywhere qualities, the Salomon Gypsy was popular in 2016 and has positive reviews for all mountain riding and freestyle park sessions. This year's model was awarded a park winner by Transworld Snowboarding's Good Wood Tests.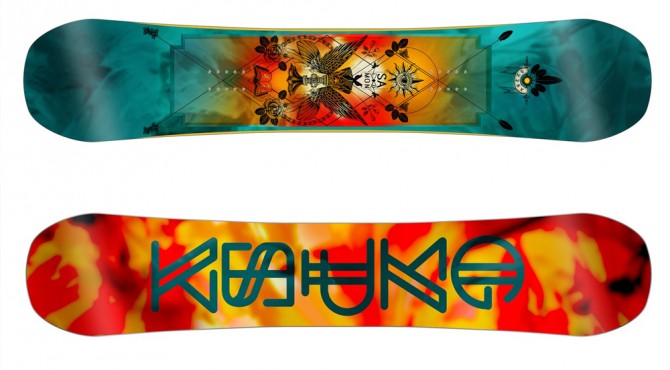 GNU Klassy - All Mountain
An all mountain and freestyle park board the 2017 GNU Klassy DXC2 BTX Snowboard is designed for jibbing the piste and has been rated highly amongst experts for it's all mountain capabilities rather than it's performance in the park.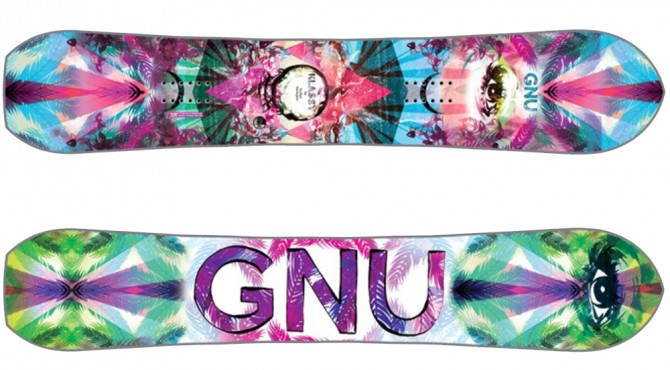 Just a few of the 'must try' snowboards on the shelves this season. Demo as many as possible to find the one that suits you!