10 things you did if you grew up skiing in the 80's!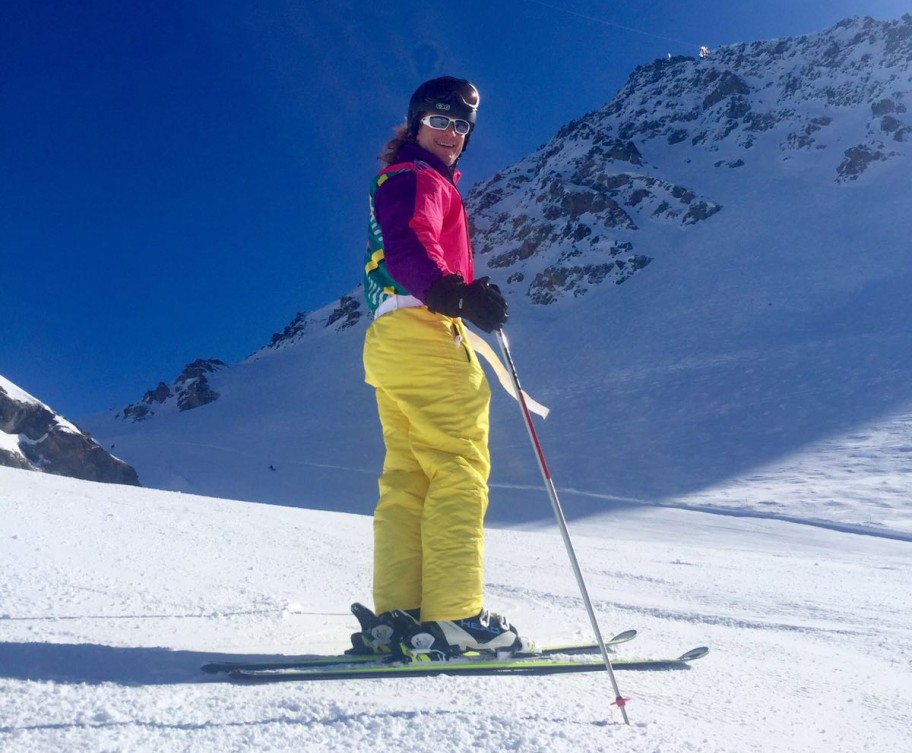 If skiing phrases like 'bend zee knees', wardrobe blunders like brightly coloured onesies and skiing in your sunnies with your hair blowing in the wind means something to you, you must have grown-up skiing in the 80s or 90s.

As today's ski and snowboard trends celebrate a more subtle stylised fashion, take a nostalgic trip down memory lane to revisit the things you did skiing in the 80's.
1. Sat on slow, cold and painful chairlifts
In the 80s and for most of the 90s chairlifts were not only slow, difficult to get on and had no covers or heated seats, they also left you with bruises on the backs of your legs.
2. Wore brightly coloured onesies
Whether you were 3 or 33, in the 80s you wore a brightly coloured onesie or brightly coloured two piece, if you were lucky! Either way your florescent outfit was skinny fit from head to toe.
3. Had only French Ski Instructors
For some reason, all ski instructors appeared to be French in the 80s and 90s! What's more they all had the same limited english, which included phrases like "benz zee kneez", "no no no", and "you follow".
4. Rocked sunnies whatever the weather
Goggles were a no no in the 80s! If it was snowing, hailing or perfect sunshine you would be wearing your sunnies.
5. Skied on twigs
Not only were all skis considerably thiner in the 80s, everyone practiced skiing with their skis as close together as possible.
6. Had a few token dry slope sessions before your holiday
Before indoor real snow centres, most headed to local dry slopes before their holidays. Here many would tear their brand new onesie before even making it to the mountains.
7. Played spot the snowboarder, rather than spot the onesie
Snowboarders were few and far between on the slopes in the 80s! Particularly in Europe, skiers owned the slopes.
8. Carried a full size camera around for one snow selfie
Without the invention of the iPhone or Go Pro, capturing your Snowsport ventures in action required carrying either a bulky camera for photos or a video camera the size of your ski boot around the mountain.
9. Braces were standard
The only way to stop your salopettes falling down in the 80s was to make sure your brace straps were tight over your shoulders.
10. If you snowboarded you had a leash
The few snowboarders that did make it to the slopes in the 80s, required a leash to hold their snowboards to their leg when they were and weren't clipped into their bindings. This supposedly stopped the board from shooting off down the mountain.
If you have your own ideas and memories of skiing in the 80s or 90s please share them on The Snow Centre's Facebook page.