10 Reasons for Family Ski Holidays & Summer Activities in Valais
1 April 2019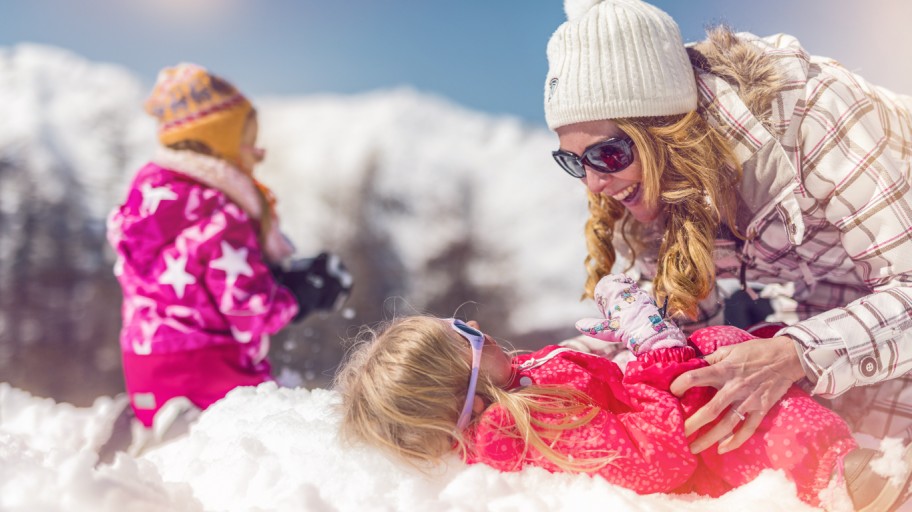 Switzerland offers some of the best family skiing and snowboarding opportunities in the world, and it's also a fantastic family ski destination or family fun Summer holiday, where there's plenty for all, on and off the snow. Packed with family-friendly skiing resorts, a ski holiday in Switzerland is a great pick if you're looking to book your first or annual family ski holiday.
Here are 10 reasons why Valais, Switzerland's destinations should be top of your family ski holiday list.
©Valais/Wallis Promotion - Christian Pfammatter
Eight resorts in Valais have been awarded the "Family Destination" label. The Aletsch Arena, Bellwald, Blatten-Belalp, Crans-Montana, Grächen-St. Niklaus, Nendaz, Saas-Fee and Zermatt-Matterhorn—all meet the criteria set by the Swiss Tourism Federation for holiday destinations which are especially geared towards the needs of families and committed to sustainability.
So, if you and your family are planning a family ski holiday, start by looking at Valais.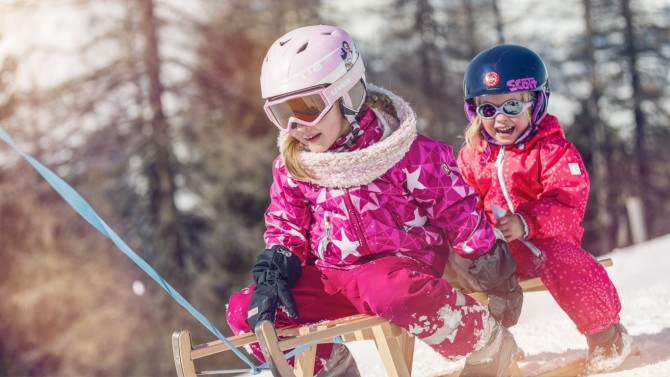 ©Valais/Wallis Promotion - Christian Pfammatter
An ideal place to give youngsters their first taste of winter sports, Valais' dedicated child friendly areas let children of all ages get used to the sensation of gliding over snow. Snowtubing, tyre carousels and other pieces of equipment make learning a fun experience. Gentle slopes, magic carpets and baby-lifts make the Aletsch Arena and Nendaz snow gardens, amongst others, excellent picks for your family friendly skiing holiday.
In these snow gardens, with the aid of experienced instructors, children can enjoy a gentle introduction to snow sports before launching themselves onto the slopes of the many ski resorts in Valais.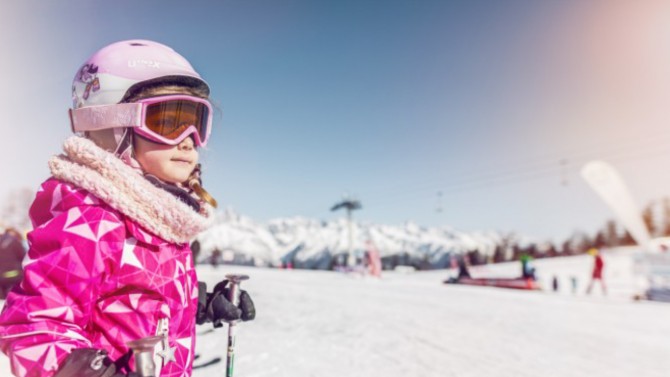 ©Valais/Wallis Promotion - Christian Pfammatter
A welcome change to skiing and snowboarding—and a perfect family-friendly bad weather option, is a visit to one of Valais' ice rinks. The ice rinks are open to all, whether novices or pros, families can choose their own tempo.
In some places you can have a go at curling or dance to the sounds of lively music in an ice-disco as you glide over the ice. Ice skates are conveniently available for rent in all sizes and places—a winter activity that will complete any family ski holiday.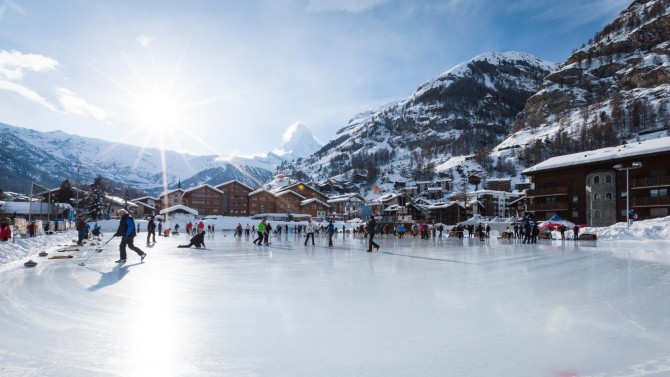 ©Pascal Gertschen
Fun for all ages, Valais' wildlife parks are home to domestic, wild and farm animals. Cows, goats, foxes and even black bears live peacefully in their natural environment. Families can discover the rich alpine fauna of Valais at the Aletsch Animal Park or Les Marécottes Zoo, where the little black bear Mirus has been born last winter!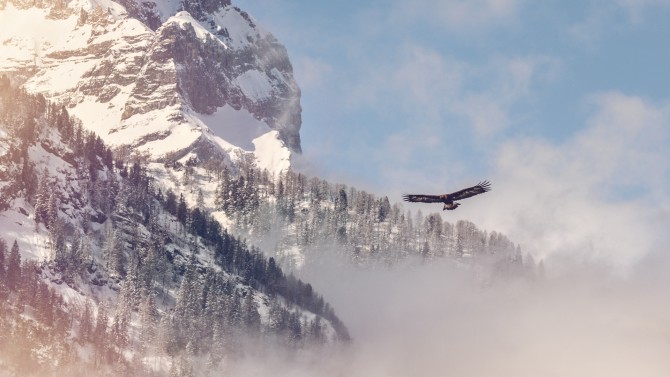 ©Valais/Wallis Promotion - Alexandre Scheurer
If you're hoping to escape the hustle and bustle of the UK on your family ski holiday, and swap city views and house heavy streets for endless forests, majestic mountains and glaciers, you can't go wrong with family ski destination, Valais.
Complete with boundless unspoilt natural landscapes, fresh mountain air and 300 days of sunshine a year: the breath-taking natural expanse of Valais, with its great diversity of flora and fauna, is just waiting to be discovered by you and your family. An excellent pick for any family looking to embrace the great outdoors.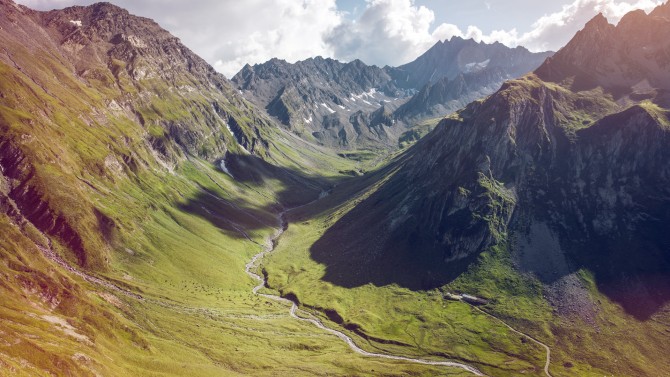 ©Valais/Wallis Promotion - Yves Garneau
If your family would relish the opportunity to look after the animals, gather fruit, help out in vegetable gardens, or learn to make Swiss cheese – there are so many opportunities to take part in rural family activities while staying or visiting a Valais farm or cottage. So, what are you waiting for? Set out to discover Valais' farms and cottages on your family ski holiday.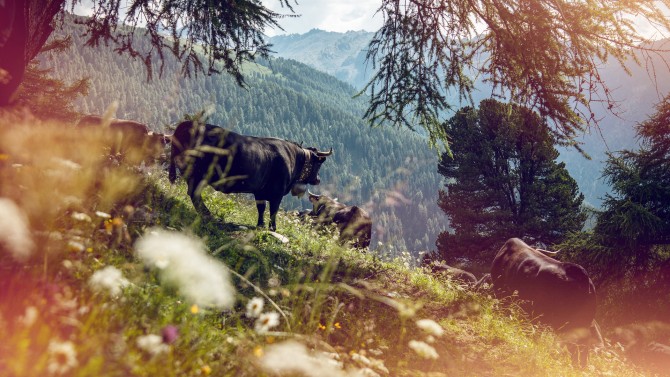 ©Valais/Wallis Promotion - David Carlier
Take family fun to new heights with a treasure hunt in Valais Switzerland! The family resorts of Valais offer guests a variety of specially created treasure hunt routes with puzzles to solve and missions to accomplish to add that little something extra to the magic of a family ski holiday. Valais' seven treasure hunts have water as a theme and give visitors of all ages the chance to explore the many facets of "liquid gold" in and around the mountain resorts.
Armed with a treasure map, the whole family can search for clues together to solve the puzzles —making Valais' hunts excellent outdoor bonding activities. These exciting adventures in nature make going for a walk fun for kids – and promise delightful shared memories. Don't believe us, take a look at Aletsch Arena's treasure hunt 'On the trail of the Gogwärgini dwarves' or Nendaz's treasure hunt for all the senses, and you'll be planning your family fun treasure hunt in Valais in no time.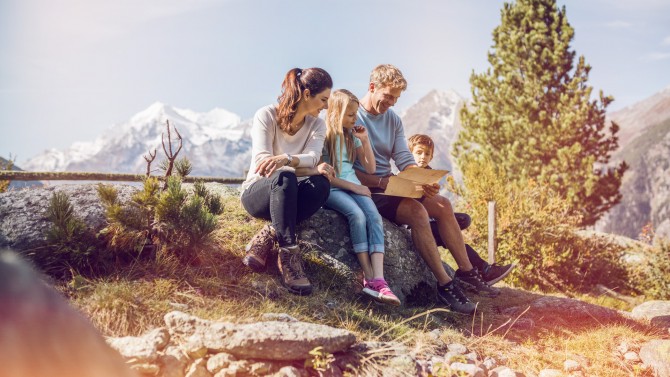 ©Valais/Wallis Promotion - Pascal Gertschen
Family ski holidays to Valais don't have to end when Spring and Summer come. Even in Summer, skiers and snowboarders will find more than 40 kilometres of immaculate glacier pistes in the Valais. The ski resorts on the Allalin in Saas-Fee and on the Matterhorn Glacier Paradise in Zermatt are open all year round.
Plus, on hot days in one of Valais' family skiing destinations, a dip in a picturesque mountain lake or indoor or outdoor pool is a wonderful way to cool down. Kneipp trails offer a chance to freshen up during a hike and the countless indoor and open-air swimming pools have water slides, rapid rivers and sports pools for young and old.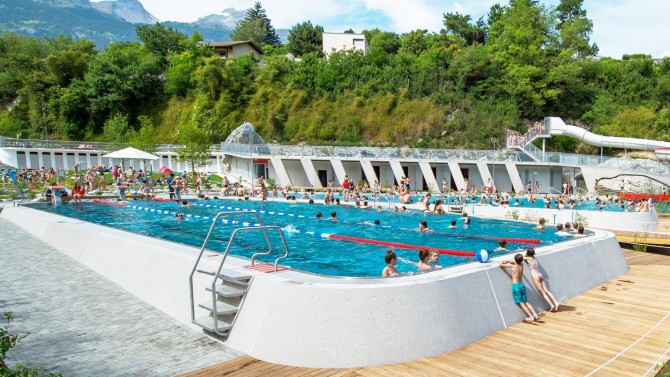 ©Alban Mathieu
The Valais has a hike for your family! Up high peaks, through fragrant larch forests, along watercourses, over suspended bridges, by mule paths or vineyard trails. There's over 8000 kilometres of signposted hiking paths waiting to be explored, so you'll be sure to find something that suits your families' needs.
With 13 family-friendly hikes to choose from there are countless high routes and circuits through lush alpine meadows, across rushing mountain streams, past deep-blue tarns and up peaks with magnificent views. A great way to spend some quality family time outdoors!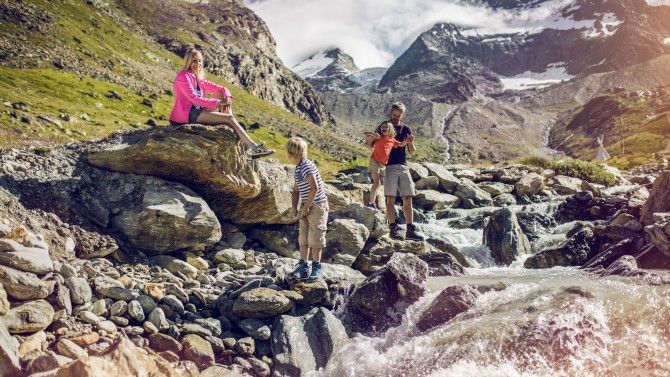 ©Valais/Wallis Promotion - Pascal Gertschen
Valais' Family Ski Resorts with the "Family Destination" label offer accommodation perfectly suited to families. There are 13 Swiss Family Hotels or establishments branded "family-friendly" by the Swiss Hotel Association, 1,192 holiday apartments with the "Families Welcome" quality label, and two Reka holiday villages and three youth hostels. There are also specific amenities available to families throughout their stay, including cots, high chairs and also games rooms.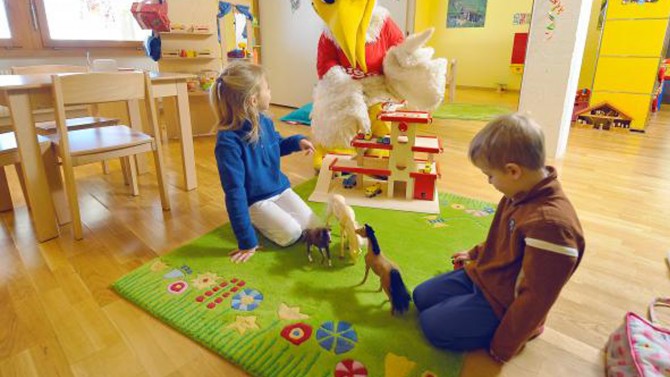 ©Tourist Office Grächen
PARTNER STORY (AD)