Simon Longstaff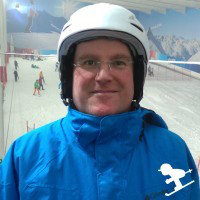 What skill do you teach? Ski at all levels / race training
What qualification do you have? SSE level 4; IVSI. SSE Level 1 Tutor; BASI and IASI Level 2; UKCP level 1 race coach
When was your first Snowsports experience and where? Gosling Dryslope 1986.
What's the best thing about being an instructor at The Snow Centre? Every day is different!
One single tip you would give to anyone taking part in Snowsports… Never give up!
Best Snowsports memory? Skiing from top to bottom of Mont Fort in Verbier in the Mid 90's in about 3 feet of powder on 2 meter long race skis; probably wearing a very loud Nevica onsie!