Peter Thorpe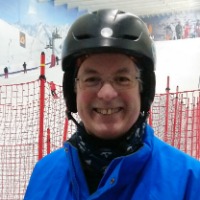 What skill do you teach? Alpine Skiing & Adaptive Snowsports.
What qualification(s) do you have? BASI 2 Adaptive, BASI 1 Alpine Skiing
When was your first Snowsports experience and where? On the dry slope in Brentwood 1979
What's the best thing about being an instructor at The Snow Centre? Great camardarie & great atmosphere
One single tip you would give to anyone taking part in Snowsports… Don't hesitate, give it a try!
Best Snowsports Memory... Skiing in Zermatt in 2012 completing my Level 2 Adaptive course