Lea Gillespie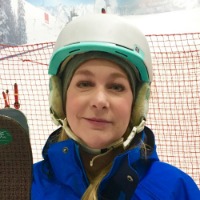 What skill do you teach? Skiing
What qualification(s) do you have? IASI Level 1 Alpine Skiing
When was your first Snowsports experience and where? Hemel Ski Centre the very same site that The Snow Centre is now on!
What's the best thing about being an instructor at The Snow Centre? I really enjoy seeing people progress and making changes in their skiing. I especially like teaching nervous clients and giving them confidence to carry on with their learning.
One single tip you would give to anyone taking part in Snowsports… Keep practicing, enjoy the mountains and be sure to enjoy Après after a day on the slopes 🍻
Best Snowsports memory Skiing as a family , enjoying fresh mountain air and amazing scenery.