Our Snowsports School has over 100 qualified instructors ready to introduce you to and improve you skills in your chosen Snowsport.
Once only found in specialist centres in the Alps, the most effective instruction and coaching philosophies are now available right here in the UK.
Whether you're a complete novice, a seasoned expert or anything in between, the ski and snowboard courses running at our Snowsports School offer a wide and inclusive range of courses designed for you. We also provide elite competition level instruction and instructor education. All taught by our seasoned, experienced professionals.
Pete 'Silver' Gillespie, who heads up the Snowsports School has been a professional Snowsports instructor and ski courses coach for more than 22 years. He says, 'All our instructors are continually assessed and appraised to ensure we maintain the highest possible standards. Our lessons range from beginner classes for adults and children as young as four right up to courses for new instructors, Private Lessons and even video assessment.'
If you've already got your instructors qualifications and would like to join our team at The Snow Centre, we'd love to hear from you. Send us your details by clicking here.
If you'd like to be an instructor, but haven't yet got the qualifications, don't worry, you can take a course at The Snow Centre. Find out the best way below…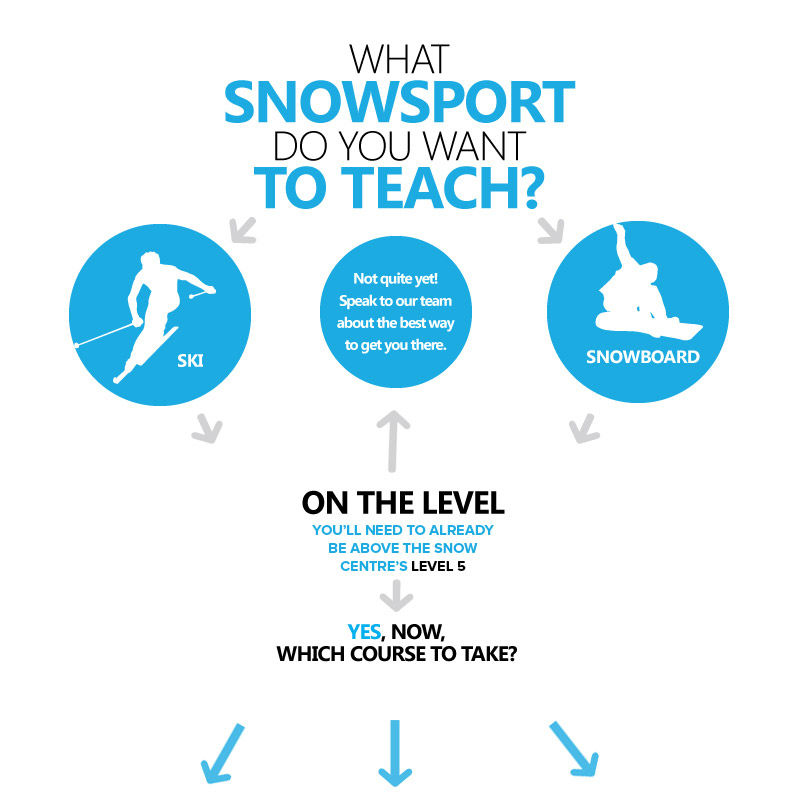 All routes are a great start to your Snowsports qualifications and Instructor journey, however some are better for your ongoing requirements than others would be. Additionally courses are run at different times to suit your commitments, which may be a deciding factor in how to progress. We recognise and support all Snowsports qualifications from these organisations.
Find out more about our Head of Snowsports, Pete Gillespie who oversees the development of our instructors...
For hints and tips from our instructors, check out our TSC Community Page.