Liam Tynan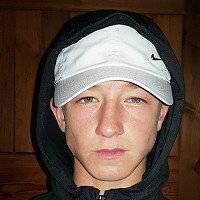 About Liam…
I am 15 years old and go to a school in Harpenden called Roundwood Park School. In snowboarding I want to get to the highest level I possibly can and compete in a variety of different competitions which include X Games, Olympics and Dew Tour. Snowboarding is my favourite sport and I am going to carry it out as long as I can. I started when I was 8 years old and have loved it ever since. I ride every week on a Thursday when the park is up at The Snow Centre. As well as snowboarding I do skateboarding and rugby. Also along with riding and competing indoors I train and compete out in the mountains with the GB Team. I was well happy when I received the letter from GB Snowsport inviting me to ride for the GB team, now I train and compete with them.
How Liam got into Snowsports…
I first got into snowboarding when I was 8 years old in La Rossier. I was skiing at the time however I wanted to try something new. So we went to rentals and changed my skis for a snowboard, the deal was that I ski one day snowboard the next but as soon as I had my first go on that snowboard I never went back to skis.
Liam's time at The Snow Centre…
My time at The Snow Centre so far has been a mad experience and its a good and easy way to go have some fun. The two things I enjoy most about the snow centre is riding with all your mates having a good time. I would recommend to the people who want to try skiing or snowboarding to get yourself down to The Snow Centre. Parks are set up on Thursdays and there are big park Fridays at the end of every month. Yhis is a good way to meet new people and try to improve you skills whilst having fun. I enjoy these nights a lot and so I go every week.
Favourite trick…
My favourite trick to date is a backside double cork 1080
Top tip…
Remember to have fun and push yourself to the limit. Also to make the most of it and improve, when trying to learn a new trick get someone to video it so you can look back at what you did wrong.
Current sponsors...
The Snow Centre, Capita, Union, Coal, Sandbox, Deeluxe, bro! clothing, Hepburn Delaney, Summit Goggles, SportsAid.