Snowboarding Success at SBX Champs
The Snow Centre's Junior Snowboard Team proved their on-snow skills again on Saturday — this time, as they claimed multiple podium spots at the SBX Champs in Manchester.
The young, Hemel Hempstead team train twice a week or more on The Snow Centre's real snow, indoor slopes, and their efforts have definitely paid off! Saturday 4th's, SBX competition saw Max Jorge, age 10 take home a silver medal and 8 year old Charlie Lane win the gold. While Eddie Livesey, age 12 landed himself a bronze in his age category.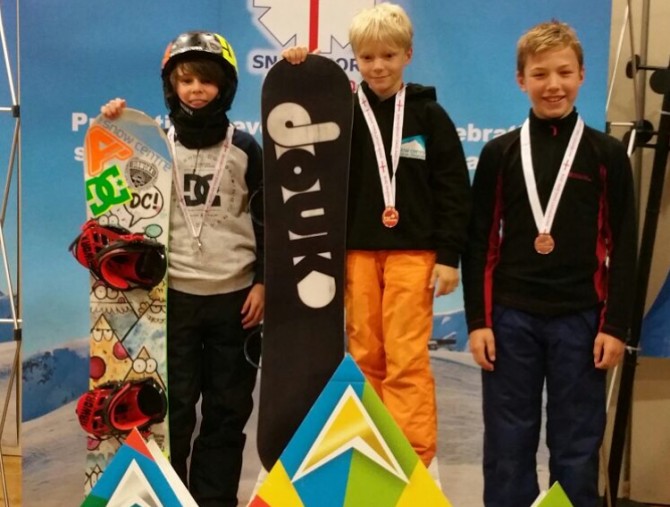 Riders from across the UK competed in Snowsport England's SBX (Boarder Cross) competition, with young competitors racing down the course at speed. This exciting event looked like a lot of fun!
Max Jorge, silver medalist said, "I was surprised at how much fun the competition was and at how well I did, because I normally compete in Slopestyle. But, it was really fun and I would love to do it again."
While this week's Snowsport England competition was a boarder cross battle, The Snow Centre's Junior Snowboard Team are already looking forward to competing in the English Slopestyle Championships later in the year. No doubt we'll see them landing some skilful ticks on their boards during this up and coming event.


For more information on the sponsored freestyle team or freestyle coaching, visit the freestyle skiing and snowboarding section on The Snow Centre's website.