Europe's heaviest snowfalls so far this season!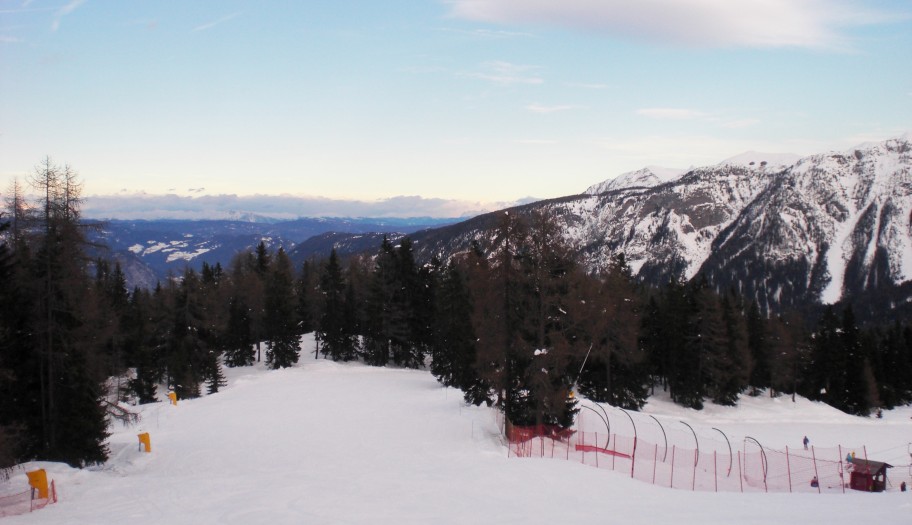 The Europe snow reports as yet, have not been music to any skier or snowboarders ears! With the warm temperatures across the alps melting the snow seekers precious white stuff, it's been a worrying start to the winter months for many winter holiday makers and season skiers. But all is not lost there are still places in Europe to ski and board over the Christmas period and into January; we may still have to wait for any heavy powder runs and make do with a few slushy pistes, but there are resorts in the Alps that can still offer a good week's skiing! Here are a few of the upper European resorts where snowfall has allowed for plenty of ski and snowboard activity!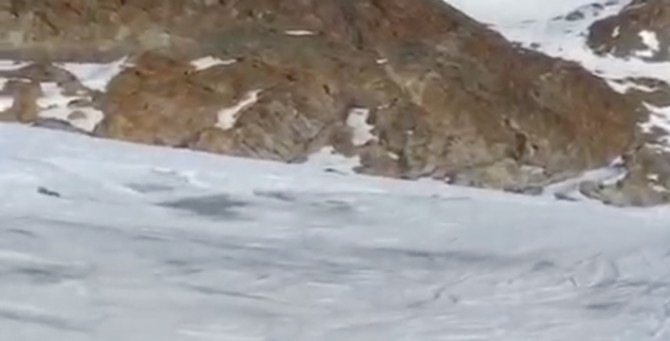 (Europe's pistes with melting snow in the above image)
3 Vallées France
The Three Valley's in France is such a vast area to ski and snowboard, with Courchevel, Merible and Valthorens it's no wonder they have something to offer European Winter Holiday Makers, despite the shortage in snowfall this year. Picture perfect, Meribel, in the heart of the 3 Vallées has 41 ski lifts in it's immediate area to serve 63 runs that total 150 kilometres and currently there is still some good skiing to be had on the upper pistes. However, Valthorens is a higher resort at 2300m, so with little to no snowfalls over the last 4 weeks it is currently offering the best of the snow covered runs!

Engelberg, Switzerland
Thanks to a little help from the snow canons, Engelberg's upper slopes are offering the deepest snow depths in Switzerland at this time. And started the Christmas week with 22 of it's 24 ski lifts running.
Most of Engelberg's pistes are above 1800 metres and best suited to intermediate skiers and snowboarders, with some terrain lower down for beginners, so with little snowfall at this point in the season, it's perhaps not your first choice if you're learning to ski or board for the first time.

Cervinia, Italy
Pick up a pizza alongside a long day skiing in Cervinia! The only Italian resort currently offering a snow depth base at 1 metre, Cervinia also offers a glacier ski area, so you can be 'Snow Sure' at this Snowsports destination. A great experience for beginner and intermediate skiers and snowboarders, but like many European resorts at this time you'll be looking elsewhere for powder and great snow park setups.

If you are looking for snow parks, your best bet and perhaps your only guarantee of a week in the park this Christmas, is a visit to the snowy mountains outside Europe. Even the Glacier European snow parks that have already been open this season are struggling to stay open with the lack of snowfall and warm temperatures. Likewise, powder can be found in the USA and Canadian resorts. So it's going to be a Christmas and New Year of snow seeking until temperatures drop and snow starts to settle we're afraid!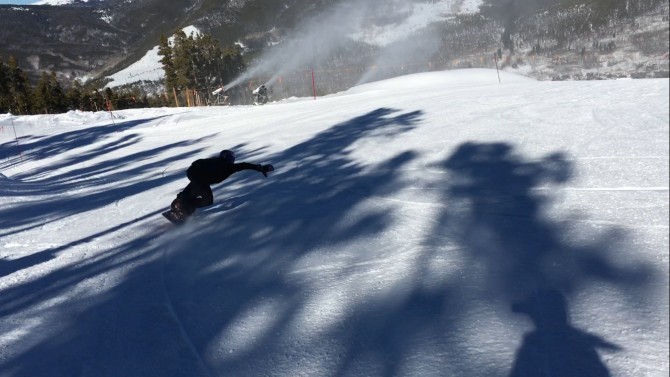 For more information on snowfalls across Europe and beyond visit
www.snow-forecast.com
.