5 medals for TSC on day 1 at The Brits!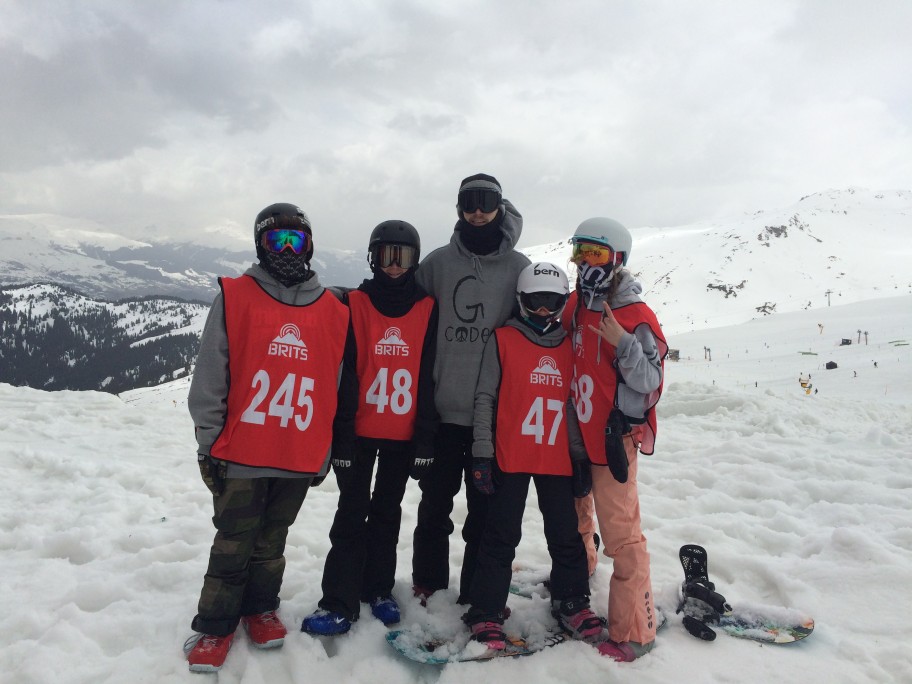 The Snow Centre's young team skiers and snowboarders have been showing off their skills this week at THE BRITS 2016 competition in Laax Switzerland; And they've definitely proven their talents! In total The Snow Centre team will be bringing home five medals from just day one of the competition and there's still three days to go.
THE BRITS is the end of season UK snowboard and freeski championships, set in the scenic LAAX snowparks. Young British champions, such as The Snow Centre's Freeskier Madison Rowlands, who recently took the gold medal in the halfpipe at the Winter Youth Olympics competed in slopestyle, cross, halfpipe and rail.
With The Snow Centre's Freestyle Manager, Kris Amstutz supporting, on day one, The Snow Centre's Team riders competed against other British skiers and snowboarders in slopestyle snowboarding and ski cross.
In slopestyle snowboarding Jamie Rowley, Stephen Smith, Cerys Allen and Sophie Smith competed, while Madi Rowlands and Tommy Dade competed in ski cross.
It was a good day for the girls! Sophie Smith age 11 took silver in the under 12s with a run that included a backside board slide change up on the down box, stylish tail grab on the first jump, followed by a melon grab on the 2nd jump, an indy on the 3rd jump and a 180 spin on the quarter pipe, finishing with a 50-50 180 spin out of the wave box.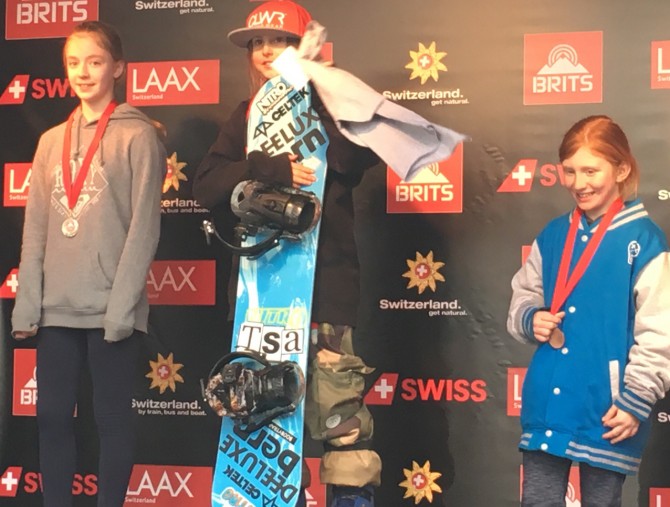 Cerys Allen 14, achieved two medals, gold in the under 18s and bronze in THE BRITS overall category. Her polished back board on the down rail, indy grab on the roller, nose grab on the first jump, back 360 spin on the 2nd jump, frontside 180 spin on the 3rd jump, 180 spin on the quarter pipe and to finish a 50-50 front 180 spin on the last rail left Cerys celebrating a double victory.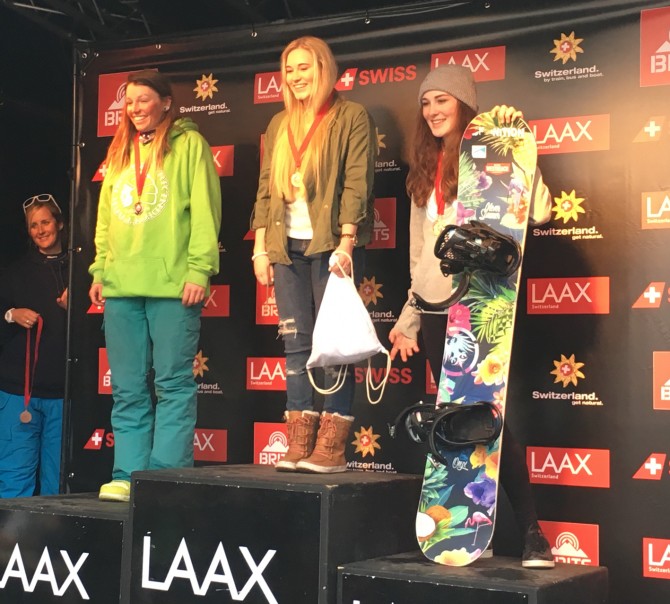 In ski cross, Madi Rowlands age 16 landed a silver medal in the under 18s category and Tommy Dade took bronze.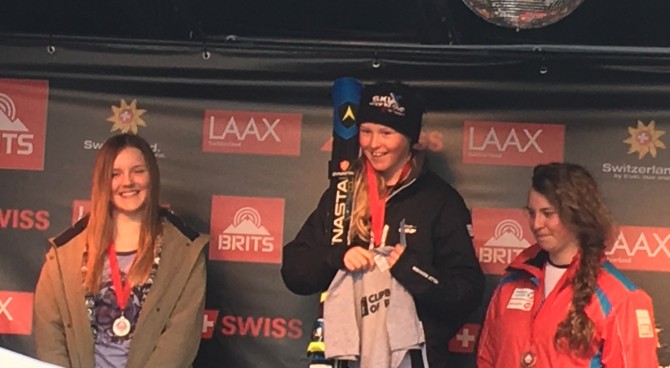 Following a successful first day riding in the spring slush at THE BRITS, The Snow Centre's Team will be looking forward to more great results before the week is out. Stay tuned for snowboarder cross, ski slopestyle, halfpipe and rail jam results.
For more information on The Snow Centre's Freestyle Team click here or check out The Snow Centre's freestyle nights and get involved!